No food, no security – the plight of North Darfur IDPs
Internally displaced persons in North Darfur State are hungry.
"We want our rations, why have organisations stopped our support? We have come here to demand this," said Fatima Abdullah*, an internally displaced person (IDP) who protested in September with hundreds of others in Zam Zam IDP camp over the lack of rations provided by the World Food Programme. "For six months there has been no rations and no requests for ration cards."
Ration cards are used by the international aid agency World Food Programme (WFP) to help distribute humanitarian aid within the IDP camps in Darfur and elsewhere.
IDPs across North Darfur claim they no longer receive humanitarian aid while insecurity outside the camp makes alternative survival options highly challenging. This takes place at a time when over eight million people are in need of assistance or protection in Darfur, according to the UN peace chief Jean-Pierre Lacroix during a briefing with the UN Security Council last week.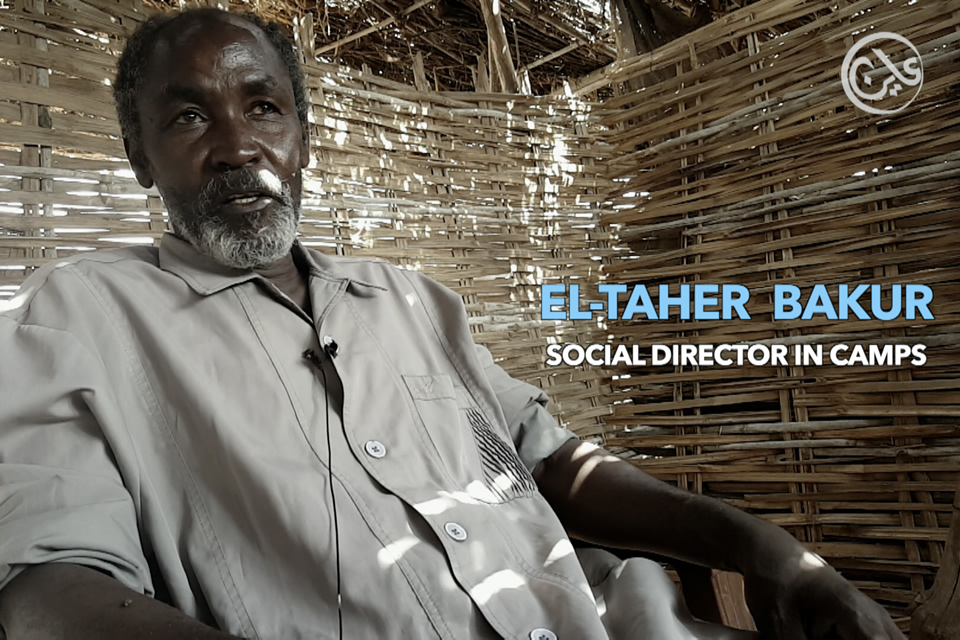 According to IDP Social Affairs Director El Taher Abdullah Bakur, an IDP representative for all IDP camps in North Darfur State, only 47 percent of residents of Zam Zam IDP camp receive rations from the international aid agency WFP.
 World Food Programme (WFP) External Relations Officer Woo Jung Kim refutes this. "In Zam Zam Camp, food was not provided during July and August as Zam Zam community leaders rejected the implementation of the WFP system that serves to ensure that assistance reaches its intended beneficiaries," Jung Kim told Ayin. "Once an agreement was reached, WFP immediately resumed distribution in September." According to Jung Kim, WFP provides rations based on vulnerability assessments. Full rations are provided to new refugees while the ostensibly less vulnerable IDPs receive half rations. "That is why there was a change in the rations that the IDPs currently receive in comparison to what they used to receive," she said in an email.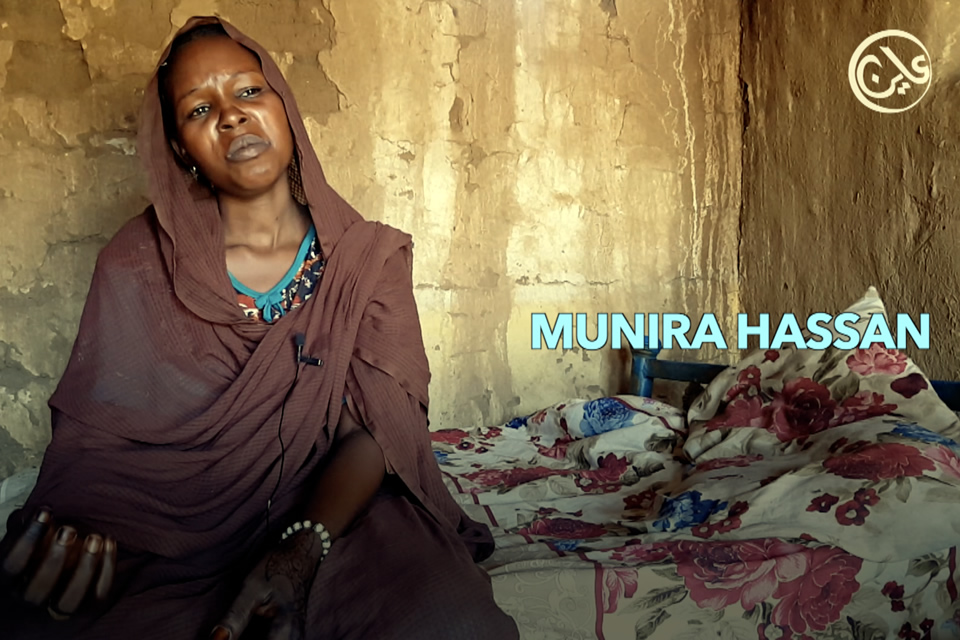 High prices, half the aid
In some camps, direct food aid was changed to cash assistance to help bolster the local economy. This is the case in Zam Zam Camp, IDP Munira Hassan told Ayin. "They cancelled the ration cards and started giving us 400 Sudanese Pounds per month (roughly US$ 9 by official bank rates). But this 400 is not continuous, sometimes they stop for months before they support you again." The cash support hardly covers basic amenities, Hassan added, given the escalating market prices in the region. According to the USAID funded Famine Early Warning Systems Network (FEWS NET), prices for staple foods continue to increase, actually doubling market prices from a year ago. In this scenario, food crisis conditions are predicted to persist in North Darfur and other conflict-displaced areas though-out 2019, FEWS NET reported in September.
WFP's Jung Kim told Ayin they regularly monitor market prices and take corrective measures in delivery of assistance whenever needed. "In response to a rise in food prices, a transfer value, i.e. money that beneficiaries receive to purchase food, is revisited to accommodate for the increase in food costs," Jung Kim said.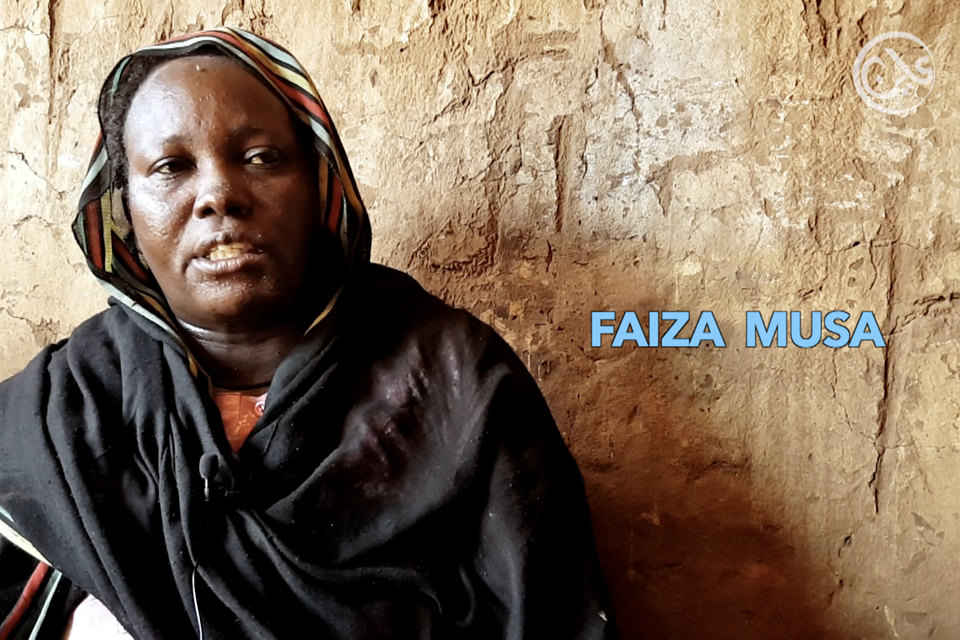 The lack of food aid, several IDPs in North Darfur State told Ayin, do not necessarily stem from WFP itself but the non-governmental orgnanisations (NGOs) and other partners working with the international aid agency. Faiza Musa used to farm in peace until militias forced her off her land and into the Shangil Tobai IDP camp in North Darfur State. "When we came here we were struggling but there were NGOs to help us -–they used to provide for us and improved our lives," Musa said. "But after they [the former government] kicked them out, we suffered a lot." Back in March 2009, Abdullah said, the former ruling National Congress Party (NCP) expelled 13 international NGOs operating in North Darfur State in one day alone.
After the expulsion of NGOs, NCP members began to infiltrate the aid agencies, effectively blocking many IDPs from accessing humanitarian assistance they had in the past. "The NGOs working with us right now are in the hands of the [former] NCP government," Abdullah said. "El Fasher itself has over 50 local NGOs who don't actually have any capacity to help but were hired by government security to watch over IDPs."
According to Abdullah, WFP had provided local traders contracts to sell subsidised relief aid to the camps as a way to support the local economy. But some traders, he said, would purposefully re-sell this aid at external markets for profit at the IDPs' expense. Ahmed El Tayib* works as one of WFP's local partners in North Darfur and admits there are some corrupt traders within the relief distribution system but also claims IDPs re-sell some of their relief aid in the market. "Refugees and IDPs re-sell some of the aid given to them to spend money on other basic needs which the aid does not include," El Tayib, who monitors the supply process, told Ayin. "In one case an IDP mother had re-sold her aid since her children had been kicked out of school due to school fees. She wanted to sell biscuits to cover the fees."
Dangerous farming
Unable to rely on food rations, many IDPs in North Darfur have attempted subsistence farming outside the camps as a means of survival, despite it being fraught with risks. After authorities shifted their attention towards security challenges in the capital, Khartoum, incidents of criminality in Darfur have increased this year, Lacroix said. IDP camps have been particularly affected, he added, "with an increase in the number of farms destroyed, and land occupied during the period of military rule that followed the overthrow of former dictator Omar al Bashir." Women who attempt to farm or collect firewood place themselves at peril every time, said Hawa Al-Fadil, a woman representative for Shangil Tobai IDP camp. "There are numerous incidents of rape of women outside the camp of Shangil Tobai," Al-Fadil said, "including children as young as 11 years old."
With the AU-UN Hybrid peacekeeping force, UNAMID, expected to end its mandate in October next year, the level of protection for IDPs attempting to eke out a living may prove even more challenging. This is another reason why many IDPs are calling on the new transitional government to improve security and humanitarian access around the camps. "We expected things to improve after the fall of Bashir but we are not seeing anything," said Zam Zam resident and teacher Ibrahim Abdullah.
* Names changed upon request of the sources