Sudanese contend with high prices via economic reforms
21 July 2021
As Sudanese celebrate Eid this week – a faltering economy will likely curb celebrations.
Sudan's government has attempted to avert an economic crisis, adopting a reform program set by the International Monetary Fund (IMF). This plan was carried out through a Staff Monitored Program(SMP) that started in September 2020.
This reform strategy aimed to rebuild Sudan's relations with the international community, handle decades of piling debt, and help Sudan access and benefit from international support programmes such as the Heavily Indebted Poor Countries (HIPC) initiative.
This plan required Sudan to take many steps to reach the decision point on the HIPC initiative late last month. The conditions included unifying the exchange rate, lifting subsidies from many basic goods, liberalizing the exchange rate, and implementing a poverty support program.
Other issues remain unclear, such as reforming the collapsed banking system, developing and controlling the country's export/import markets, and handling taxation issues.
"The Sudanese government relies completely on foreign solutions instead of a national plan, it keeps repeating that it inherited a dire economic crisis, but this excuse is exhausted, and in fact, they have created a far worse situation," says economist Dr. Khalid El Tijani. "This situation is very dangerous as the constant pressure on people might lead to an explosion." According to Tijani, the foreign plan should have been a complimentary step to national reform – not the key solution.
The government announced a Family Support Program "Thamarat" –designed to cushion the public from these severe economic reforms. The project is set to cover 80% of the population providing support of $5 USD per person. So far, however, it has only reached 5% of its targeted recipients.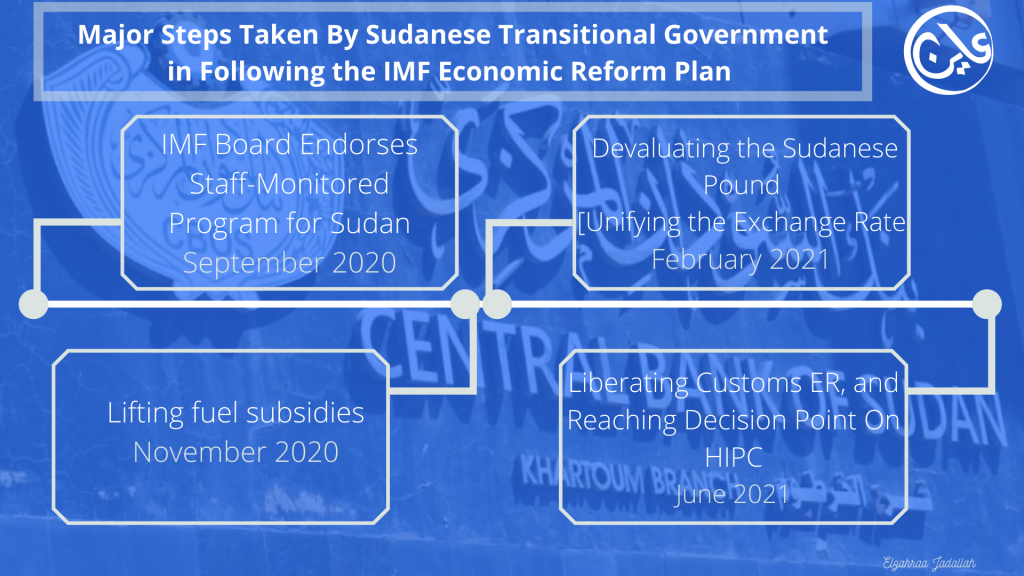 Dr. Tijani adds that the main issue with Sudan's economy is the budget deficiency that led to rising inflation. With all the promised international support from foreign states and institutions being directed to the family support and debt relief plans, this leaves a very small portion to address the budget.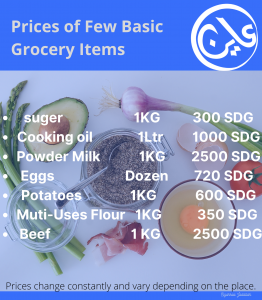 All the steps taken by the government were difficult as both the Sudanese Prime Minister and the General Director of the IMF admitted before. "The truth is, who paid the price for this "difficult" reform plan are the common people", Dr. Tijani said.
The severe economic reforms Sudanese citizens are contending with are set to continue for the next three years, adding more pressure on an already exhausted citizenry.
"This piled up pressure and contempt might end up manifesting itself politically," Dr. Tijani added.