Since the early hours of Tuesday morning, Sudanese citizenry launched a two-day nationwide strike in a bid to apply pressure against the Transitional Military Council to cede power to a civilian government.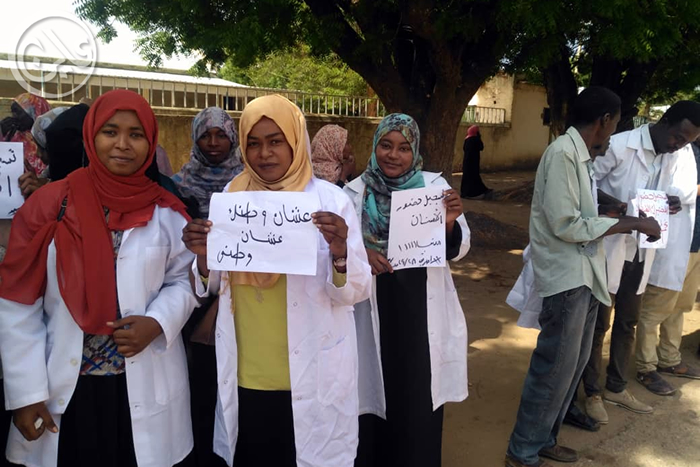 The participation in the strike has reached unprecedented numbers with numerous state-led companies involved. Pilots and other staff at Khartoum Airport went on strike, including Badr, Tarco and Nova national airlines, stranding hundreds of passengers in the process.
National banks also joined this morning, including institutions formerly aligned to the ruling party such as Faisal Islamic Bank. "We are on strike and will continue to strike until we get a civilian government without any terms," said Khartoum Bank Employee Muez Erwa. "Today most of the banks and companies are on strike."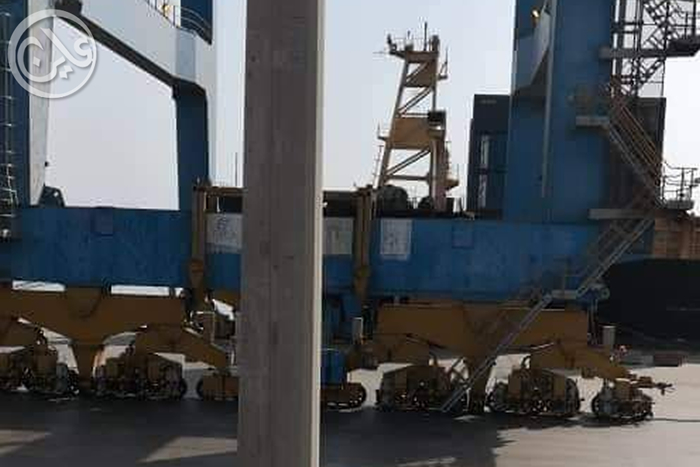 Employers at the seaports of Port Sudan and Suakin have also joined the strike closing two main ports for passengers and cargo, sources at the ports disclosed. Since Monday night, sea captains for the Seaports Corporation begun their strike whereby no ship has entered or exited Port Sudan, the same sources told Ayin.
Although the strike appears the most visible in commercial centers like Khartoum and Port Sudan, major national companies such as the petroleum company Sudapet and the Kenana Sugar Company are participating in West Kordofan and White Nile states, respectively.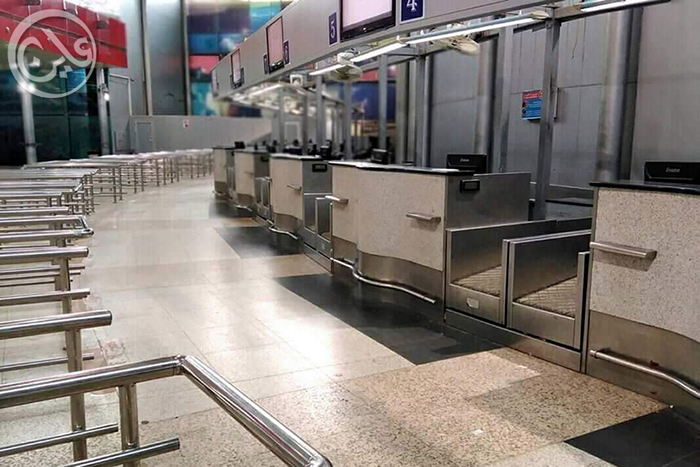 The umbrella protest organisation, the Alliance for Freedom and Change, called on a 48-hour national strike today to pressure the TMC to return to the negotiating table. Talks over a power transfer between the two sides stalled over the leadership and composition of the transitional government. The transitional authority is expected to run the country for three years before a general election takes place.
The TNC has been pushing for a 10-member joint civilian-military council including seven army representatives and three civilians. The Alliance for Freedom and Change want a majority of civilians on a 15-member joint council with seven military representatives.
So far, the reaction by the Transitional Military Council (TMC) towards the strikes has remained fairly muted although military and the Rapid Support Force militia forces arrested several employees from a state electricity office in the Riyadh area of Khartoum this morning.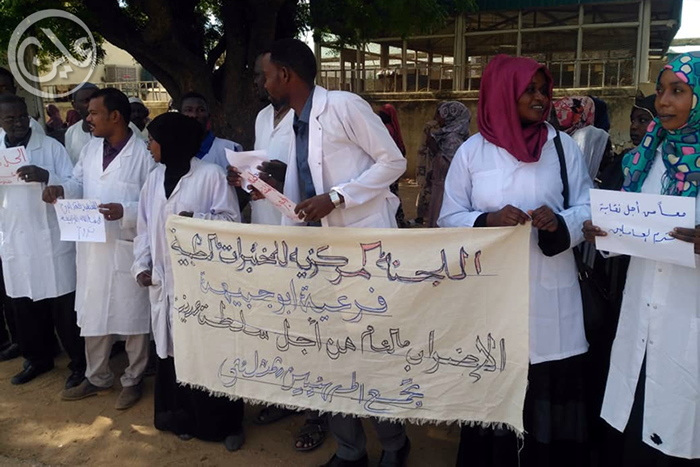 Rapid Support Forces (RSF) soldiers also camped out for a few hours at Khartoum International Airport and Sudan's Central Bank in an effort to crack down on the strike. According to bank staff protesting outside of the Central Bank, RSF soldiers forced tellers back to work to withdraw their money. The Sudanese Bankers Association condemned the incident describing it as "unacceptable and an undisciplined attitude" by the RSF.
Despite widespread participation, the leading opposition party, the Umma Party, did not join the strike claiming there was no unanimous decision over it. In a recent interview with AFP, Umma Party Leader Sadiq al-Mahdi warned protestors not to "provoke" the army rulers as they played a role in the removal of former Sudanese president, Omar al-Bashir.
The deputy head of the TMC, Lieutenant General Mohamed Hamdan Dagalo, commonly known as 'Hemeti' accused the Freedom and Change forces of dishonesty and attempting to dismantle the security forces during a Monday meeting with police at the National Police Headquarters. "They [the Alliance for Freedom and Change] want to change all the security services, including the Rapid Support Forces but also civilian organs," he said. Hemeti stressed that the TMC was still open to negotiations but would only hand over power to "honest and fair hands."