Despite four public protests, petitions and multiple calls for his release, warlord-turned-opponent to the former regime, Musa Hilal, remains in prison. The continual incarceration of Hilal is illegal, according to the Darfur Lawyers' Bar Association, and could prove a litmus test for the new Sudanese government that has pledged judicial reform and upholding jurisprudence.
So far, the test is not proving positive. On Monday, a military court in Khartoum refused entry to four of Hilal's lawyers, according to news reports. The trial is expected to resume next week after delays in bringing the defendants to court. This month is the first time relatives and supporters have been made aware of the trial of Hilal and his colleagues, after multiple calls for their release.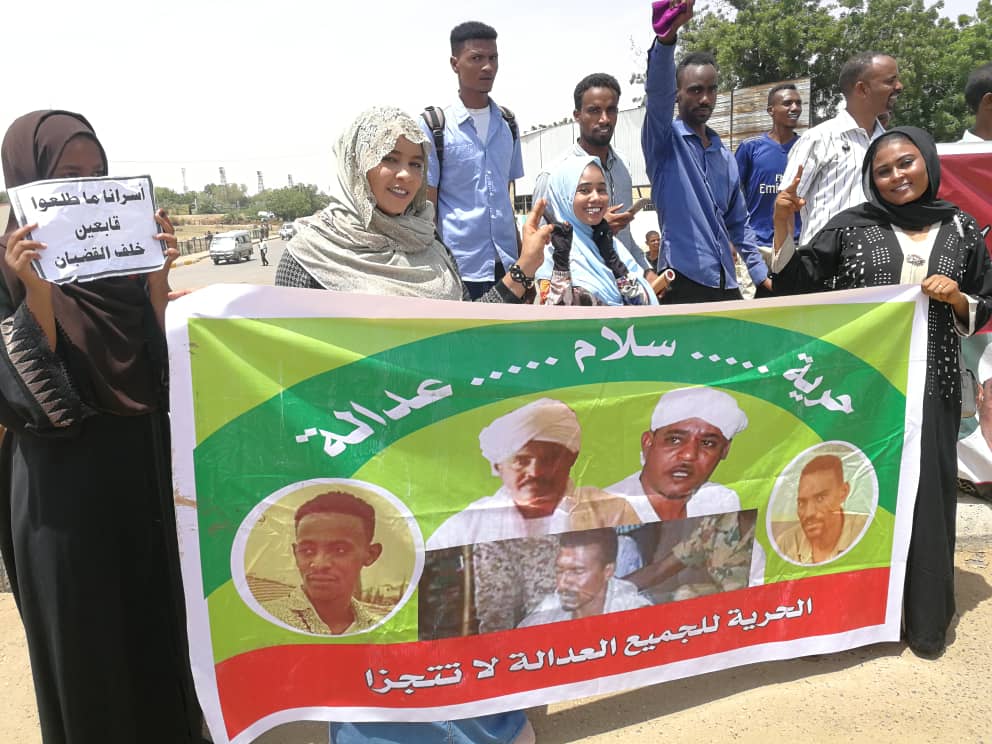 Repeated protests, repeated silence
Protests and calls for Hilal's release by his supporters, family, and members of his opposition movement, the Revolutionary Awakening Council, have repeatedly taken place since his arrest in 2017. His supporters staged a vigil in El-Geneina, West Darfur State, on Monday demanding Hilal and several compatriots to be released, just as they did in Misteriya, North Darfur, a week earlier. In August, ten of Hilal's imprisoned affiliates staged a hunger strike to protest their continued detention in a military prison in Omdurman. And in the same month, family members of Hilal also organised a vigil in front of the Sudanese Professionals Association headquarters in Khartoum, according to family spokesman Mohammed Adam.
But efforts lobbying for the release of Hilal and his compatriots have largely been ignored by the new administration, according to human right activist Ibrahim al-Dai Ibrahim. These efforts include petitions and memos submitted to several bodies including the Sovereign Council, the Chief Justice and the Council of Ministers, he added.
The silence appears to counter statements made by Sovereign Council member Mohamed al-Hassan al-Ta'ayshi last week to Hilal's supporters claiming the new government would never allow the detention of anyone without a fair trial.
Hilal's arrest
Authorities under the former ruling party, the National Congress Party (NCP), arrested Hilal along with family and clan members in a raid on his compound in Misteriya, North Darfur, on November 2017. Hilal's nephew, Sovereign Council member and head of the infamous Rapid Support Forces militia, Mohamed Hamdan Daglo (aka "Himmedti"), orchestrated the arrest after Hilal refused to participate in a disarmament exercise and conflict between his forces and the Rapid Support Forces (RSF) ensued. His trial secretly began in April 2018, news reports said. Authorities arrested other Hilal supporters, including his son, in July and August last year.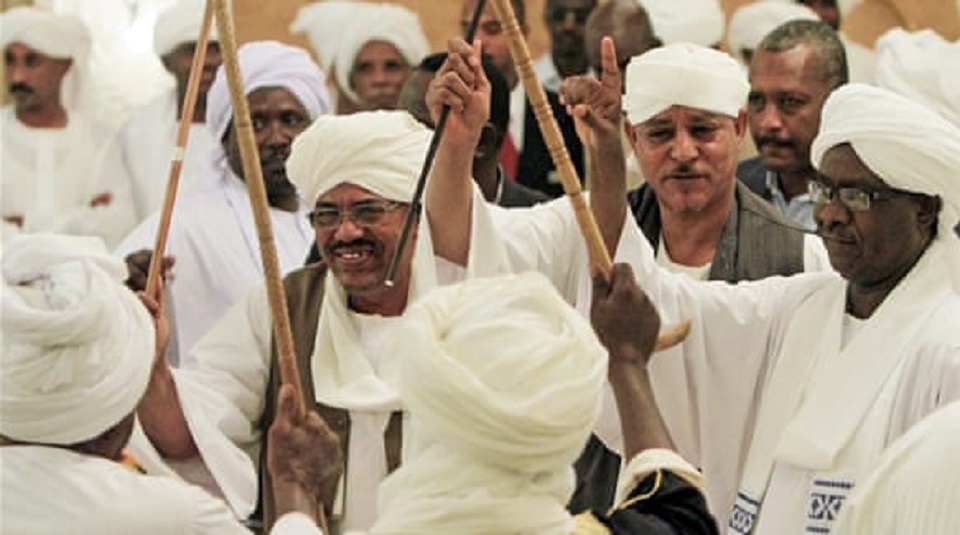 Once a warlord
Once an ally of former president Omer al-Bashir, the authoritarian leader recruited Hilal in 2003 to mobilise Darfuri Arab herders to fight against a rebel insurgency in the region. His forces, the Janjaweed, meted out a terror campaign primarily against civilians in Darfur, killing thousands and displacing thousands more.
In 2008, Bashir appointed him as a Presidential Assistant for Federal Affairs and two years later he became a member of parliament. But by 2014, Hilal announced his defection from the ruling party and established the Revolutionary Awakening Council (RAC). The Council consists of Hilal's militiamen and some North Darfur native administration leaders. In 2015, the Council took over the Jebel Amer gold mines in the El Sareif Beni Hussein area in North Darfur, profiting from vast gold sales. Bashir's prodigal son was no more and the president shifted support to his cousin, Himmedti, and converted the once loosely aligned Janjaweed militia into the better-equipped RSF in 2014.
Despite Hilal's bloody past – an uncomfortable truth needs to be addressed –if the new government wants to prove it has turned a new leaf and uphold genuine jurisprudence, Hilal should be charged and face a criminal court, according to the Darfur Bar Association.
While the Darfur Lawyers Bar Association believes Hilal must answer for past crimes as the head of the infamous Janjaweed militia in Darfur in 2003, they insist this should be done in a lawful manner. In May last year, the Association criticised the military trial of Hilal, "which is being conducted without taking into account the principles of a public trial." The Darfur lawyers said in a statement that Hilal's "trial is a violation of the fair trial standards enshrined in the Sudanese Constitution and the law, which is casting doubts on its fairness and integrity, regardless of the acts attributed to Musa Hilal and his affiliates."
Even those displaced from the Darfur conflict and residing in internal displacement camps believe Hilal should be tried fairly. "Demanding his [Hilal's] release from detention, is a legitimate and legal request," says displaced university student Mohamed Adam from Shangil Tobai Camp, North Darfur. Adam believes Hilal should be tried under new, public criminal charges. "Musa Hilal admitted that he participated in the war against the security of citizens in Darfur, we cannot just accept an apology for this bloody past." Ali Adam, another war-displaced person but based in Kalma Camp in South Darfur, also confirms that Hilal's long-term detention is illegal. "But this does not prevent the state to submit Hilal on trial for his crimes that everyone knows –even he admitted to participating in the recruitment of thousands to fight on the [former] government's side."
According to Hilal's family member, Abdul Malik Musa, Hilal remains locked up in the former regime's detention camps based on the orders of the now-deposed former president Bashir. "[Hilal] was arrested on the orders of the old regime that the revolution managed to topple," Malik told Ayin. "In this case, why is he still detained? We have a new government now. And why [is Hilal] still detained while others have been released?" Himmedti released over 300 prisoners of war from the government-held prisons in June and July this year but did not release his uncle: Musa Hilal.

Hidden from view
Instead of releasing Hilal, authorities have until recently kept Hilal hidden from relatives and RAC members, the Council's Secretary Mahdi Abdullahi Hamid told Ayin. "There is no mobility in his case and the former regime is the judge, the defence and the complainant," says his frustrated daughter Amina Musa. One of their greatest anguishes, Amina Musa told Ayin, has been the fact authorities have refused them access to Hilal and his compatriots. Hilal has been frequently transferred, Amina says, to the General Command Prison to intelligence detention centres, to an RSF detention centre in Jili –often held in solitary confinement. Authorities are also holding Hilal's brother Habib Hilal, who has had two operations while in detention and RAC leaders Haroun Midikher and Hafez Daoud, Musa added.
If Hilal remains detained, it may indicate the undue influence of his cousin Himmedti, who according to family sources, has every reason to ensure Hilal remains imprisoned without access to the outside world.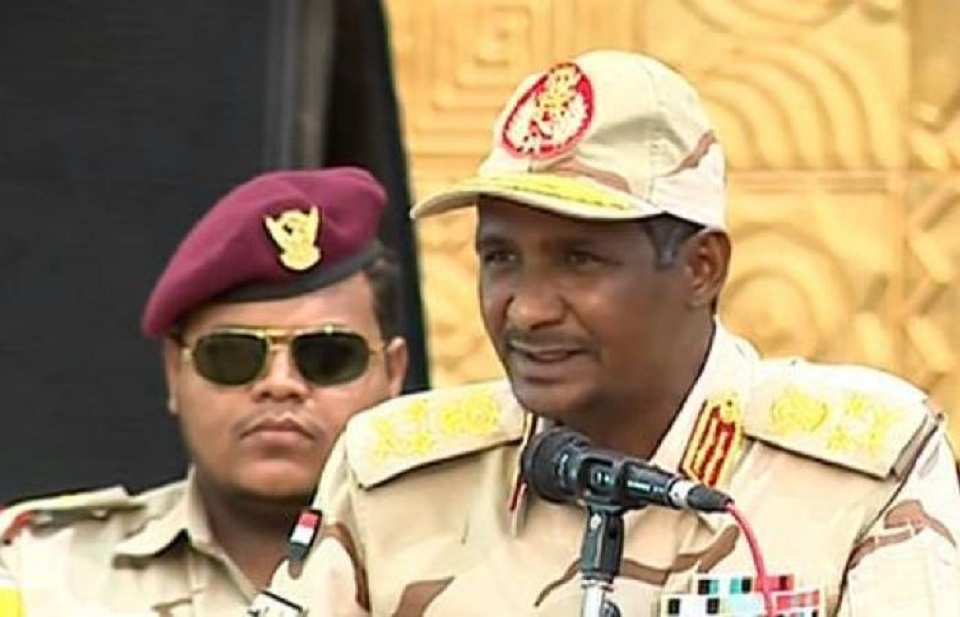 Amina Musa blames her father's arrest and ongoing detention squarely on Himmedti's shoulders, believing Hilal's release would reveal many skeletons in the Sovereign Council member's closet. Malik agrees and fears Himmedti may prove that Sudan's government is under a new dictator whose influence surpasses his role in the Sovereign Council.  "The December revolution has not achieved its slogans," Malik said, "the detention of Hilal and others shows that the influence of Himmedti is higher than that of the Sovereign Council and Council of Ministers.  But why would Himmedti, tribesmen and relative, want to keep his uncle Hilal detained in interminable silence?
Authorities under the former regime originally arrested Hilal and many members of his Council after he refused to participate in a disarmament campaign in North Darfur and integrate his forces into the RSF. On August 12, 2017, Hilal held a rally in his Missteriya stronghold in North Darfur, announcing his readiness to confront government forces and later on refused to disarm and integrate his forces into the RSF. Hilal believed the state-led disarmament campaign was designed to weaken his forces and allow RSF total control. "The collection of weapons is a plan [designed] by the state to provoke a new crisis in Darfur," Hilal said at the time during the rally, according to news reports.
Despite disagreeing with Himmedti over integration into the RSF, Hilal had several other variants to his younger relative. For one, Hilal opposed the former government's recruitment drive of his tribesman via the RSF into foreign conflicts in Yemen and Libya, Malik said. "They are real mercenaries [the RSF] being used for begging from Saudi Arabia," Hilal said in an interview with Radio Dabanga prior to his arrest in 2017.
The main reason, however, may be far more lucrative than financial support from the Gulf: gold reserves. Malik said Himmedti and Musa had a long-standing dispute over ownership of gold mines in the Jebel Amer region. Prior to his arrest, Hilal's forces exported gold and imposed duties on gold prospectors. The UN estimated that from 2010 to 2014, Sudan exported US$ 4.6 billion worth of gold illegally to the UAE. Once Himmedti had Hilal arrested his mining exploration company –Al Junaid—took over and seized all mining rights in the region, Malik said.
Hilal's trial is expected to resume next week and his family members and supporters remain determined to call for his release. Whether Hilal will face a fair, public trial under the new transitional leadership may prove the greatest test as to whether December's revolution has truly triggered political reform or merely the veneer of democratic transformation.