26 March 2021
Last Saturday, Sudan's Energy Minister Jaladin Ali Obeid pledged Sudan's severe electricity shortages would be resolved by next month. His public address took place as Sudan's social media remained ablaze with a flurry of comments calling for a major protest against the seemingly endless power cuts.
The minister declared that new measures such as acquiring additional fuel and spare parts for the thermal stations and identifying additional sources for hydro-electric power will offer a quick solution to the blackouts. The new measures, Minister Obeid said, will increase power generation from the current 1820 to 2585 Mega Watts (MW), a 70 percent increase. "Other measures (starting next month) include, completing the purchase of spare parts, maintenance in different stations, in addition to the repair of the power grid," he added.
"We will witness results next week", he said, asking people to show more support to the ministry's efforts, and promising complete transparency in handling the crisis. On 18 March, the state news agency reported that the American company GCMS will provide spare parts for electricity generation.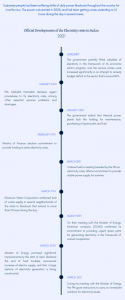 Dark Times
The announcements could not come sooner for the Sudanese people, who, in some areas, are struggling with 14-hour long blackouts. Saadia Abdul Gadir, a mother from Khartoum North, says her family's life has changed dramatically over these past few months, with power cuts extending over 10 hours during the day and six hours at night.
"We suffer the most at night, candles and battery lamps are not sustainable, and now as we are entering summer, mosquitos at night and flies in the morning makes life really hard for us. We must keep windows open, and my children cry at night from the heat and mosquito bites. We are very miserable during this period."
Any resident of Khartoum or its neighbouring city, Omdurman, will see shopkeepers along the streets, struggling with candles to find and sell wares to customers. Isam El Dien, a small shop owner says that he can no longer keep providing supplies that require refrigerating.
"I do not sell fresh milk anymore, and I also decreased items such as yoghurt. Our freezers now have mostly just soft drinks. This makes me lose customers to big supermarkets that can afford to have a generator. I truly hope the government keeps its promises this time!" he told Ayin.
Deeply Rooted Troubles
"We have hydropower and thermopower generation along with supplies from Egypt and Ethiopia. These sources combined have a designed capacity of around 4000 MW, however, the actual production is only 1800 MW –reaching only 45% capacity," Minister Obeid said during the conference. The poor performance has been a longstanding issue, long before the transitional government came into power, he added, whereby roughly 25% of power is wasted. Faults in the power distribution grid, long term neglect in payments to foreign contractors and key repairs, as well as former US sanctions limiting access to spare parts for maintenance, have all contributed to this wastage.
"This is the time of annual maintenance, and that leads to blackouts. Those machines take longer to fix as they are old and falling apart. The maintenance has been delayed time after time as spare parts were yet to be imported."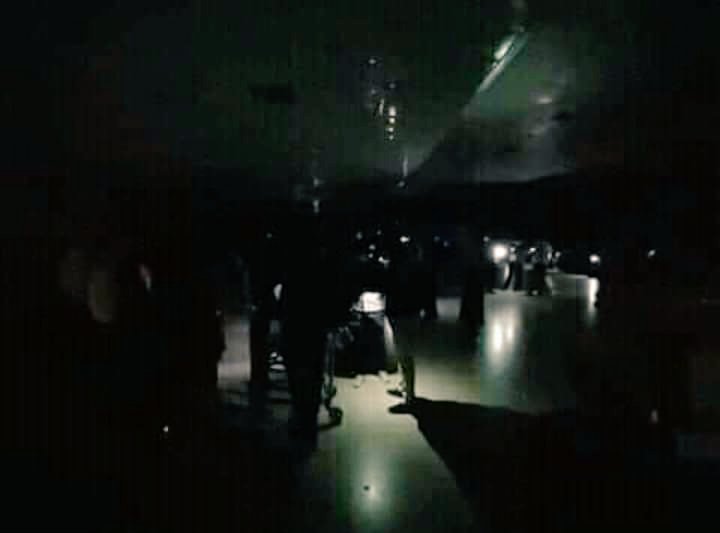 Economic Impact
Power blackouts are no stranger to Sudanese people throughout the previous regime, yet, according to members of the public, the frequency and intensity is unprecedented. "Sure, we have always had blackouts," mentions Mahmoud Abbas, a Khartoum taxi driver. "But I cannot remember a time this severe," he says, pointing out the blackout along a major motorway that connects to Sudan's international airport.
The daily rationing of power includes residential, commercial, and service districts for blackouts that sometimes go on for as long as 14 hours. Even some hospitals are included, except for those belonging to the military or security bodies.
Ahmed Yousif, a mechanic from Khartoum told Ayin that the daily blackouts cut his income in half. "We eventually stopped coming when the power cuts take place during the day, which is half of the working week. My financial situation is significantly severed, and I don't expect this to be solved soon," he said.
Many small businesses and corporations have suffered financial loss due to the decline in production and added expenses to keep the work going through gas-operated generators. With the additional shortages of fuel and its subsequent high prices, traders try to make up for the loss by increasing products prices.
"The blackouts impacted our factory in many ways, our production and the workshop efficiency went down by more than 60 percent. We never had such an experience in the history of this company that's been in business since the 70s," said Yasin Mohamed, a manager for an agricultural equipment and machinery commercial enterprise in the industrial zone of Khartoum North.
Mohamed explained he had to reluctantly reduce his staff by half due to the power cuts. "We have to either rent generators or share from neighbouring factories with large generators by providing petrol. The only way to make up for this loss was to increase the prices of our products and services by more than 100 percent," he told Ayin. State support is minimal, he says, except for the tax authority that provides petrol in times of shortages. But the amounts are little and depends on availability – roughly equating to a meagre barrel or two per week, he added.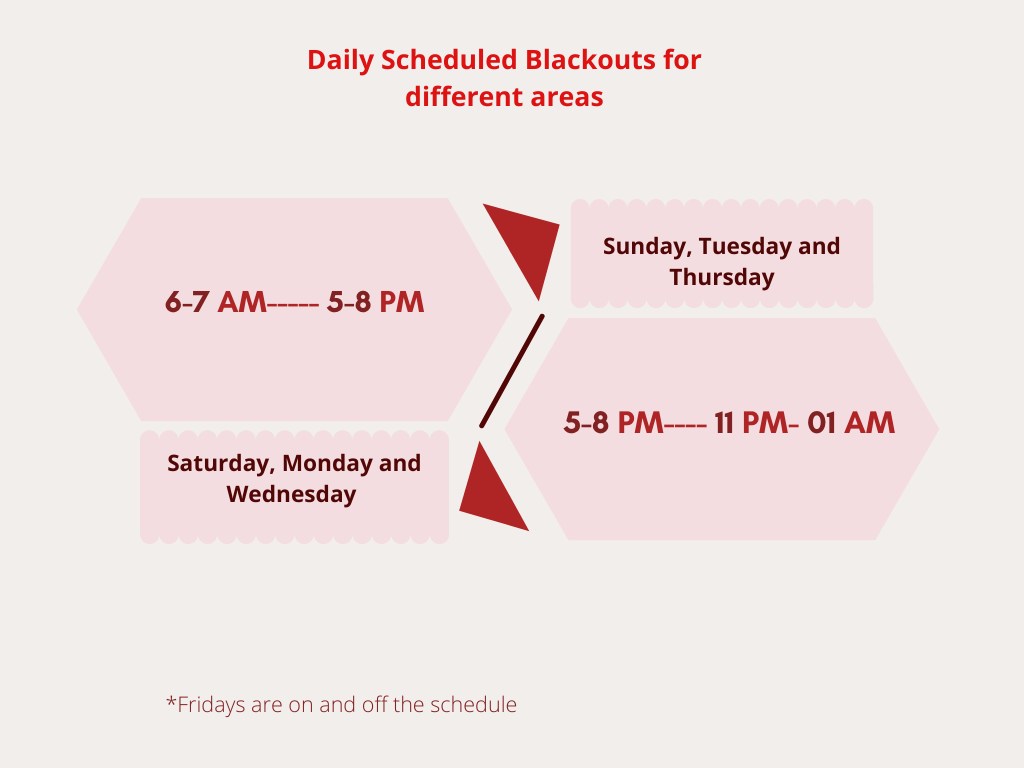 Fund Issues
The government is, however, trying to develop a fund of US$ 25 million per month to secure fuel for thermal plants, raise supplies from neighbouring countries, and invest further in sustainable energy sources, the energy minister said.
Sudanese PM, Abdullah Hamdok, expressed the government's keenness to provide the required spare-parts and other requirements to ensure a stable electricity supply during the holy month of Ramadan and the summer season. This is while people are still struggling to adapt to the blackouts, anxiously waiting for the promised results.