Sudanese law amendments, more talk less action
"They put me in the car and they kept on beating us until we reached the police office, even while we were coming out of the car, I was kicked and punched in the face until we entered the police cell," recalls Haleema Ahmed. "Once inside the prison we were still being hit, they have these big sticks that they would enter in-between the bars of the prison and continue hitting us while assaulting us with the worst words." Haleema was soon acquitted in court, having no genuine charges against her.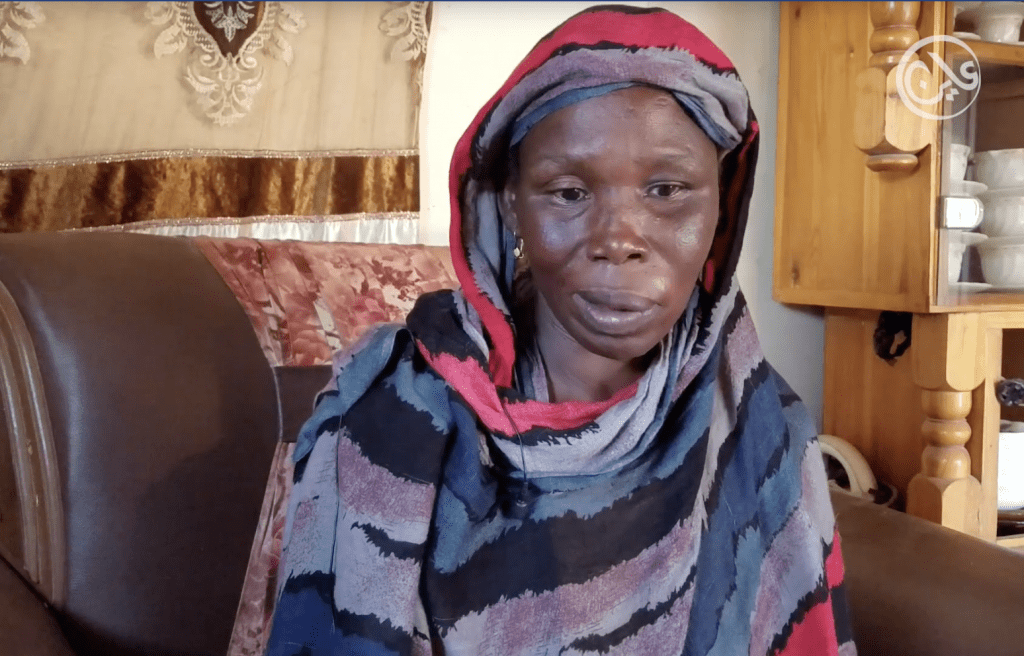 Her only crime was to try and stop police officers arresting her daughter whom they mistakenly accused of practising prostitution. "She was going to get some milk for her child, they put her in their car and beat her very badly, I ran to them telling them to stop as the girl had a baby at home. They then threw me into the car with her."
The transitional government's legal reforms made in July appear to have had little effect on the ground – especially for Sudanese women — whether due to flawed legislation or simply because the justice system has chosen to ignore them. "Woman by law, and because of traditions are always hunted and controlled," says senior lawyer and legal expert, Abdul Moneim Idris. "Sudanese laws are designed for that purpose."
On 13 July, the transitional government published a set of legal amendments called the Law of Various Amendments (Abolishing and Amending Provisions Restricting Freedom) that included amendments to a number of articles to the 1991 Criminal Law, among others.
The alleged edits included criminalising Female Genital Mutilation, scrapping the charge of apostasy, altering the definition of prostitution to ensure women are not targeted for attending mixed-gender gatherings, among other reforms.
But these changes were met with mixed sentiments, even among supporters of legal reform, since the abolishment of the notorious Khartoum State Public Order Law in November last year has led to a negligible change in practice.
"Woman by law, and because of traditions are always hunted and controlled. Sudanese laws are designed for that purpose." 

                                                      — Abdul Moneim Idris, Senior Advocate
Public Order Law: dead on paper, alive in practice
"The Public Order Law, established by the previous government, was completely violating peoples' liberties, pride and rights to dignified life…and it was particularly aggressive towards women," Idris said. Using sweeping terminology that was open to interpretation, police and judges alike would target primarily poor women through the law to control their movement and incur state profits through hefty fines. Besides the severe economic hardships, Idris believes the Public Order Law represented one of the core triggers to the revolution that eventually ousted former dictator Omar al-Bashir in April last year –and a reason the transitional government was keen to abolish it.
While Sudanese women played a central role in the revolution calling for legal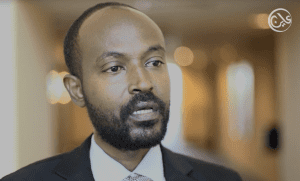 reforms, little has changed. According to lawyer Ahmed Ali Subeir, many people confuse articles from the 1996 Khartoum State Public Order Law with the national 1991 Criminal Law –which maintains a litany of oppressive clauses that target women. "The Public Order Law may be cancelled but the system remains in place," said Hala Yaseen, the Head of the women's advocacy organisation, Strategic Initiative for Women in the Horn of Africa (SIHA). "The system under the Public Order Law is an integrated system that includes its police and courts which are still active, even the judges under the Public Order Law are still in service because originally those judges and policemen were meant to implement articles under the Criminal Law."
Personal Status Law: leaving women without one
As long as the security and judicial forces emanate from the former regime and laws are open to wide interpretation, the targeting of Sudanese women through legal means appears set to continue. A recent national survey revealed that over 80% of Sudanese do not trust the country's court system since those surveyed believe the judiciary remains closely affiliated with the ousted regime.
According to Subeir, no other Sudanese law oppresses women's rights more than the Personal Status Law. The legislation essentially controls all aspects of women's lives, Subeir says, from marriage and divorce to motherhood and custody of their children.
"It is the only law that recognises a woman's testimony as half [of a person], one female witness in a homicide case can lead to sentencing; but in the Personal Status Law there have to be four women to equal two witnesses", Subeir told Ayin. "Women are treated as half of the men in heritage laws as well," Idris added. Based on a male-guardianship system, the law recognises women as less than men and to be controlled by men, according to activist and SIHA's Sudan Programme Coordinator, Yosra Fuad. Civil society activists demonstrated in front of the Ministry of Justice in May, calling for the law to be repealed.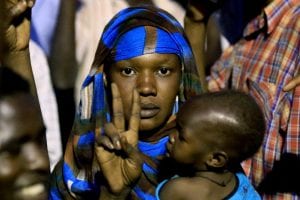 Women's rights activists cheered the announcement in July that the government had abolished laws restricting mothers travelling alone with their children. But the celebrations were short-lived. "They only changed article 12 of the immigration law regarding exit visas for citizens," Fuad explained. "The Personal Status Law articles have not changed, mothers cannot travel with minor children without the approval of their male guardian."
The current government has, at least, acknowledged the oppressive nature of the Personal Status Law. According to Kamal al-Ameen, a lawyer and member of the legal committee appointed by the justice ministry to review and alter Sudanese laws, the law represents a flagrant violation to women's rights in Sudan, adding that law reform is an ongoing process. "The Public Service Law is currently being reviewed and a respectable law will take its place –even the criminal procedures will be changed so that no entity can violate people's freedoms in the future", al-Ameen told Ayin.
More effort needed
While encouraging, the amendments already made by the transitional government have not necessarily reformed legislation deemed oppressive to women.
"Some edits are confusing," Fuad says, "The alteration to the prostitution article incriminates consensual sex, lashing penalties are still carried out and rape victims still face adultery charges." Even ratifying a law that criminalises Female Genital Mutilation [FGM] only incriminates other women –the midwives—despite the fact the practise often takes place with the consent of the male guardian, Fuad added. Abolishing the law against 'indecent clothing' was another legal milestone for women in Sudan but a yawning gap between policy and practice remains. "There has been no protection for women from harassment or assault when they exercise their rights to wear outfits of their choice in this society."
"The process of legal reform is a long process, but the most important thing in [this process] is political will. I personally think that the current Sudanese government does not have enough political will to implement legal reform."

                                                                        — Ahmed Ali Subeir, Advocate
All of these laws that reflect the past regime, Fuad said, need to be grounded by Sudan's constitutional declaration that protects human rights. Sudan is also one of the few countries that have not ratified the international Convention on the Elimination of all Forms of Discrimination Against Women (CEDAW). The convention is often described as an international bill of rights for women, adopted by the United Nations in 1979 and ratified by 189 states. In fact, shortly after Sudan issued legal amendments in July, Sudan voted against the CEDAW draft resolution at the 28th meeting of the 44th Session of Human Rights Council in Geneva. Sudan's deputy ambassador in Geneva, Osman Abufatima Adam, said his country had taken major steps in improving women rights and women participation in politics, yet rejected the draft resolution due to "cultural differences" regarding sexual and reproductive rights.
Government legal advisor Kamal al-Ameen admits that there were contradictions in the July amendments and recognises that more changes must be done to ensure legal reforms match the human rights and freedoms provided in article four of the constitutional declaration. Major legal reforms are expected to follow a constitutional conference set to take place near the end of the transitional government period. "These [July amendments] were temporary measures, laws will continue as they are until the constitutional conference."
Tradition vs. reform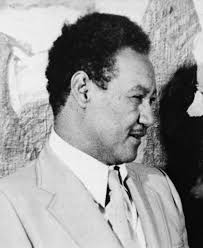 But text amendments introducing legal reforms that uphold human rights, including gender equality, will still face hurdles from a society accustomed to a more stringent, patriarchal legal system. Idris told Ayin that the roots of the Criminal Law of 1991 stem well beyond Bashir's regime. "In 1983 as the Islamic ideologies started to take place in politics under Nimeiri's regime, the September Islamic laws were established. Those laws allowed cutting hands for theft and gave police the authorisation to break into people's homes and invade their privacy, in addition to other extreme punishments that reaches execution." These laws have become entrenched into Sudanese society, Idris said and remained on the books throughout Bashir's presidency.
"The process of the legal reform is a long process," says Subeir, "but the most important thing in it is the political will. I personally think that the current Sudanese government does not have enough political will to implement legal reform." In an attempt to appease a divided public and government –those supporting reform and those aligned to the former regime– the transitional government is unable to make the hard decisions necessary for change. "They have only looked at the surface issues [in legal reform]," Subeir says, "They haven't even touched the core of the criminal law." Walking a political tightrope, those in power who seek reform may easily slip and never reach the end of their line.
Meanwhile, Haleema Ahmed is seeking justice for the mistreatment of herself and her daughter. "They have to pay for my losses, my eye cannot see – I need to get surgery."