Detained for nothing: military resorts to mass arbitrary arrests
10 April 2022
It was the eve of one of the largest protests yet in Sudan when six young civil society activists had just finished breaking fast for the Ramadan holiday when security forces arrested them. Security forces arrested the group of youth, all civil society members with backgrounds in art, film, and media, in Omdurman along Muhandiseen Street.
According to eyewitnesses, the security forces found a flag with an image of one of their fallen colleagues in the bag of one of the youth –a famous mural painter, Ahmed al-Sadiq, known by his nickname "Medo".
Carrying a flag in your bag is not a crime in Sudan.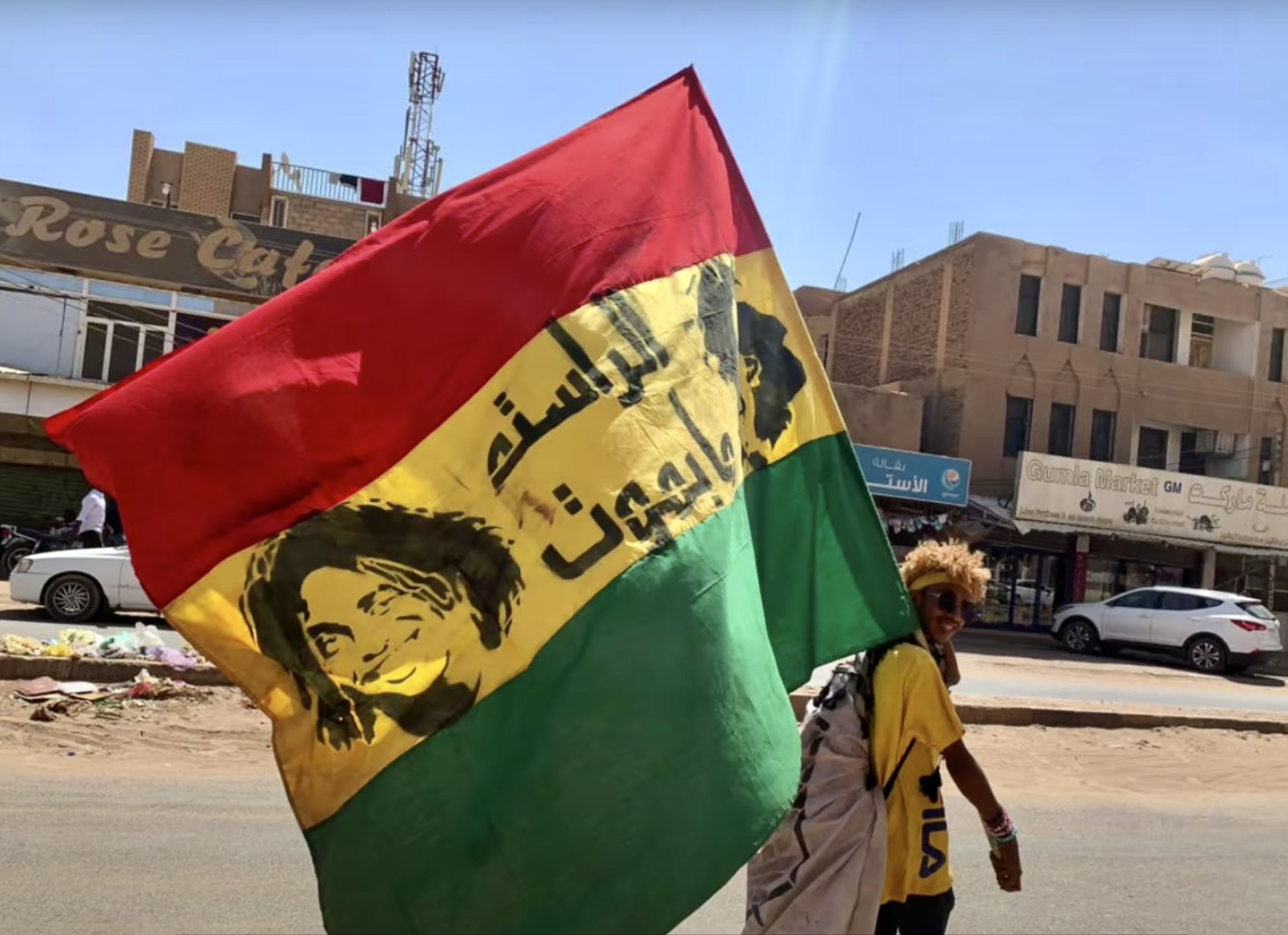 Ever since the military coup took place on 25 October, Sudanese youth have staged a multitude of street protests across the country. A flurry of flags can be seen at these rallies, some of them bearing national colours while others commemorate those protestors who have been killed while taking part in these demonstrations. According to the Sudan Central Committee of Doctors, security forces have killed over 90 anti-coup demonstrators since the protests began.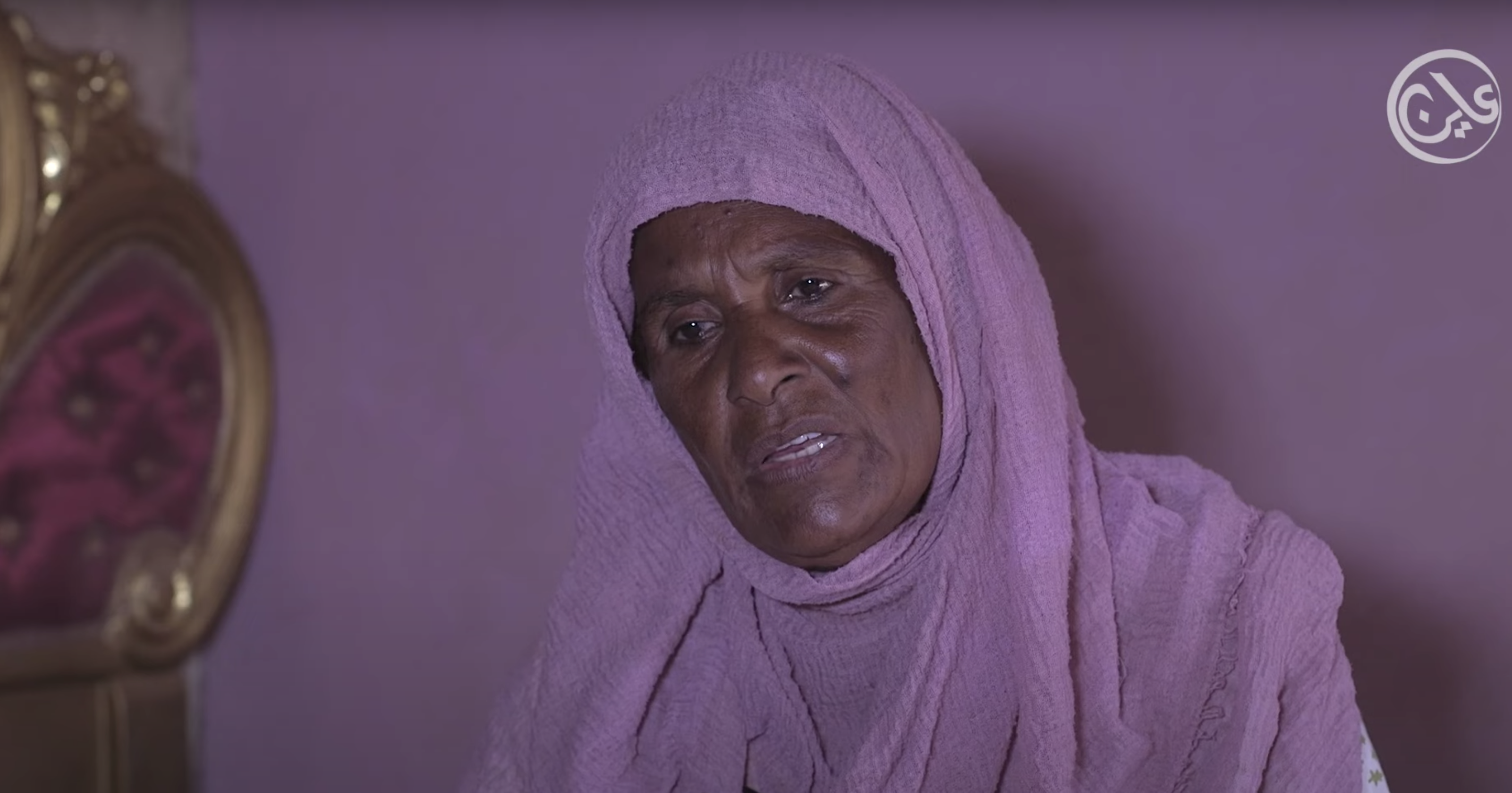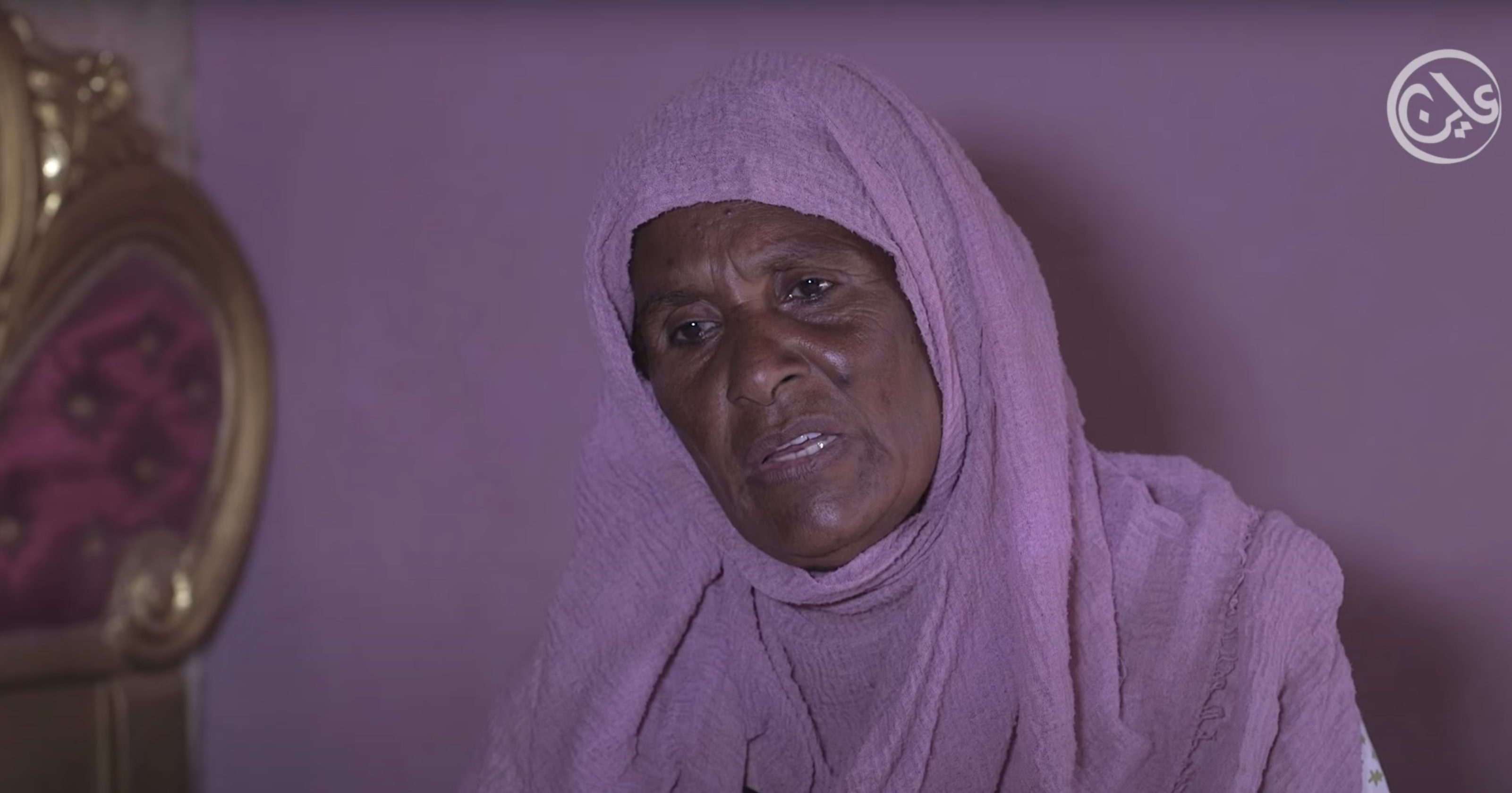 Many of these images, says Ahmed al-Sadiq's grandmother, Mardeya Babikir, were painted by her son. "We did not know they were detained until we saw it on Facebook –-we became worried and started going to police stations -we searched everywhere. They have done nothing wrong; my grandson is doing art and beautiful drawings for the nation; they should support him rather than destroy him."
The anti-coup protests that took place on 6 April represent a historical day marking the beginning of the sit-in that helped topple former president Omar al-Bashir in 2019. The nationwide protests this year on 6 April, coined by protestors as "the earthquake", are considered one of the largest.
But as the protests grow, so too are the military authorities' efforts to suppress them. This suppression is often via arbitrary arrests of protestors and members of the Resistance Committees, neighbourhood movements that organise the protests. In some cases, authorities are tracking down members of these committees and arresting them from their homes.
Young civil activists like al-Sadiq and his colleagues: Mahmoud Jamal, Mohamed Ahmed, Mohamed Suliman, Mohamed el-Fatih and Mutaz al-Naim, are all targets of this military-led crackdown. One of those detained, Mohamed Suliman, is a freelance journalist, who contributes to international media outlets, including the BBC Arabic service and Britain's Channel 4 news. Mutaz al-Naim and Mohamed el-Fatih are also freelance photographers.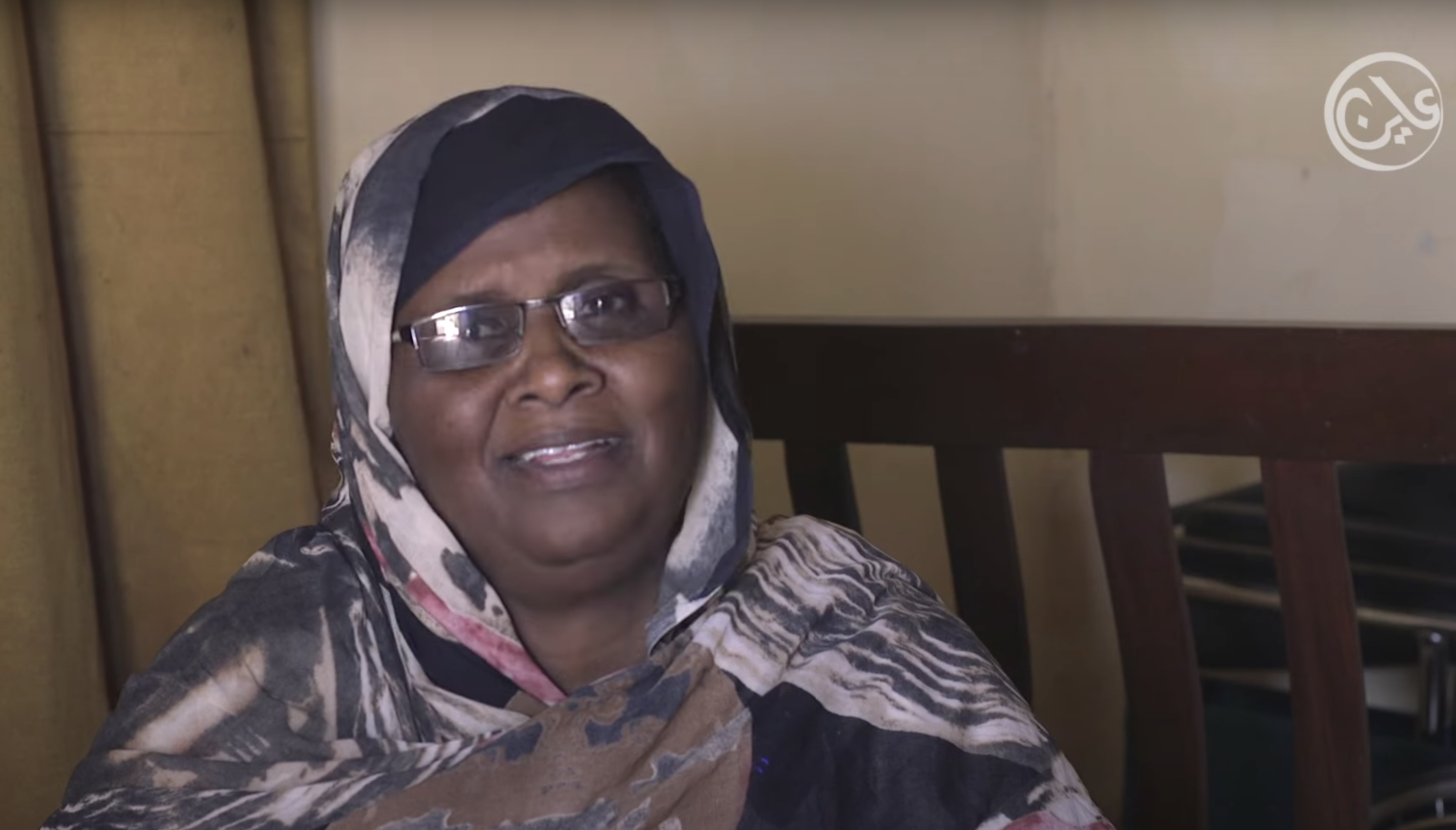 At first, the families of the youth had no idea what happened to their sons. "When we went to the Military Intelligence [headquarters], they would not admit that they had detained him," says the mother of Mohamed Jamal, Fatma Badredeen. "They told us to go to various military intelligence locations – we searched for them at all the locations and precincts but could not find them. As a mother, like any mother, I want to know where my son is. Where did he spend the night? With whom? Who is detaining him?"
According to eyewitnesses, the detainees were at first taken to Omdurman Military headquarters, where, according to sources within the facility, military personnel proceeded to shave their heads, beat, and insult them.
As of Thursday, their families finally learnt that they were relocated to Khartoum's Soba Prison. Neither family members nor their defence lawyer, Rifaat Makawi, has been allowed to visit them. According to Makawi, authorities can detain them for up to 21 days without charge, but the military can introduce charges and extend their detainment at will. "As youth, we must stand united against arbitrary detention," says Mohamed Taher, the brother of Mohamed Ahmed. "This issue is becoming too much."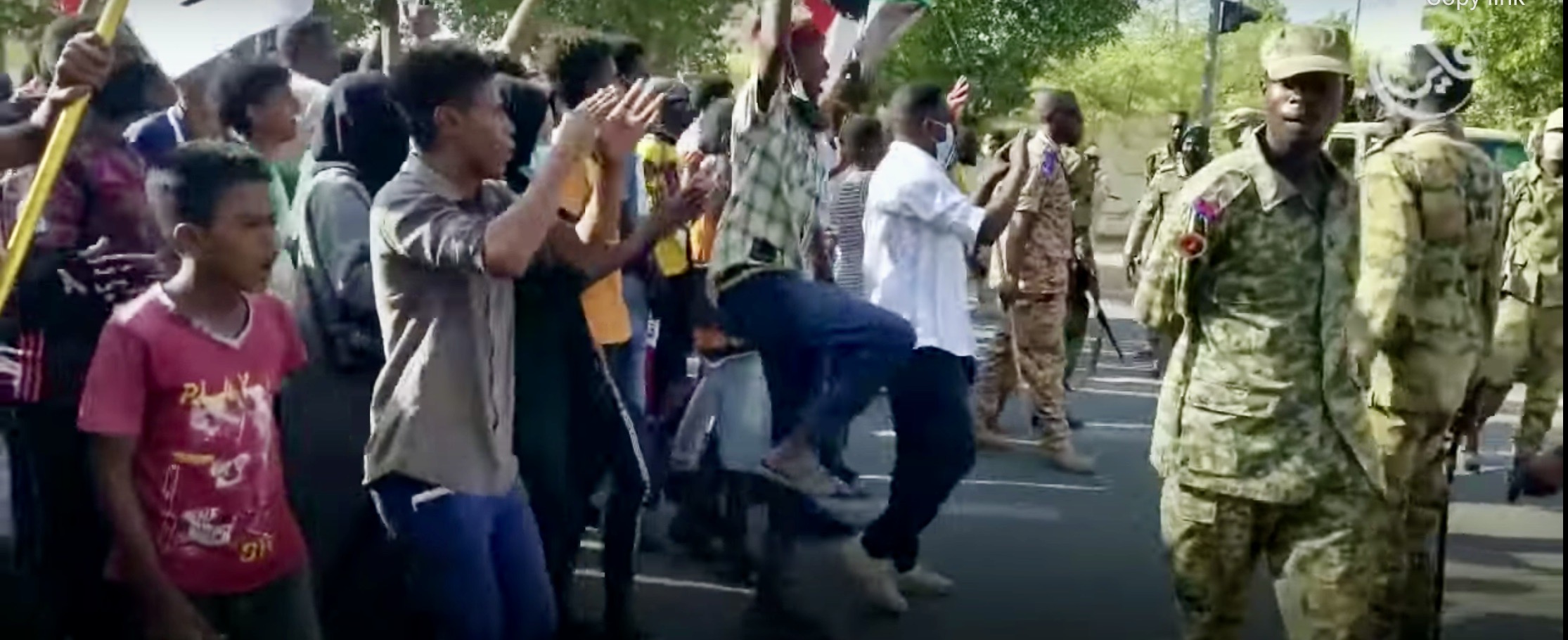 Arbitrary detentions
Immediately after launching the coup, military leader Lt.-Gen. Abdelfattah al-Burhan issued the sweeping Emergency and Protection of Public Safety Act as a tool to arrest protestors, according to a legal analysis written by Sudanese law groups.
The number of arbitrarily detained persons since the military takeover of has exceeded 100, according to the statistics collected by a brave group of Sudanese lawyers, the Emergency Lawyers Committee, who provide pro-bono legal services to the detained anti-coup protestors. In February, the Emergency Lawyers staged a protest outside the office of the UN High Commissioner for Human Rights in Khartoum to call for the release of activists and political prisoners. According to one of the committee members, defence lawyer Iqbal Ahmed Ali, the committee is aware of the location of approximately 75 detained and is still searching for the whereabouts of others arbitrarily arrested during the protests.
Prior to the massive 6 April demonstration, the lawyers estimated there were 120 protestors detained – distributed to several prisons in Khartoum and other prisons, including Suakin Prison in the sweltering heat of the Red Sea State as well as prisons in Kosti and Gedaref. Iqbal Ahmed believes there are roughly 20 detainees remaining in Soba Prison, although they expect there will be more since the 6 April protest. According to a statement by the committee, the lawyers believe authorities are relocating detainees as an insidious attempt to keep detainees from meeting either their lawyers or relatives. The lawyers pledged in the statement to utilize every legal course of appeal, be it "local, regional or even international," to resolve what they called an 'inhumane' and "flagrant violation of their rights."
Lawyers in the crosshairs
But it is getting harder by the day for these lawyers to continue to defend the arbitrarily detained, Iqbal Ahmed told Ayin. After the 6 April protests, Emergency Lawyer members became targets of the security forces with many placed under surveillance. "It made the process of communication between lawyers and individuals who can report on any case of arrest somewhat difficult," she said.
In other cases, security forces have directly attacked the lawyers. According to Iqbal Ahmed, security forces attempted to shoot lawyer Dr Amjed Abdel-Salaam during the 6 April protests. On the same day, lawyer Yahya Muhammed survived gunshot wounds to the head. Teargas canisters and sound bombs were also thrown into Yahya Muhammed's house after the advocate invited protestors to join him to break the fast for the Ramadan celebrations in his home.
Like Sudan's lawyers, artists in the country are also under attack since the coup took place. Currently, there are still no updates regarding the case of the six young civil society activists, Rifaat Makawi told Ayin. "We will continue to fight for their release –-they were deprived of their freedom due to one "crime"– for making a peaceful demand for the freedom of others."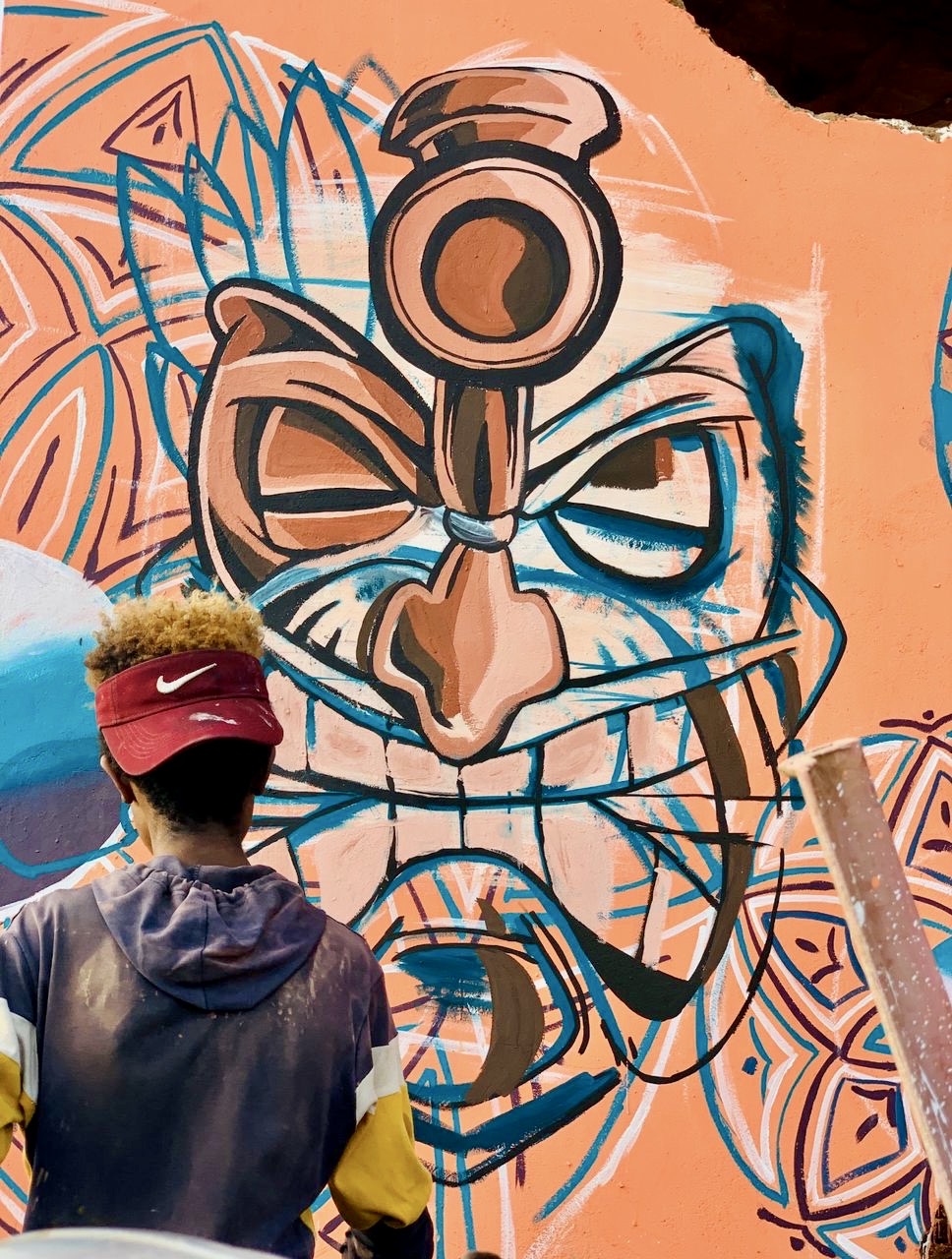 This leaves the ever active, talented Ahmed El-Sadiq, "Medo", unable to continue his prolific mural paintings. Medo is responsible for painting hundreds of public murals in the country, according to his colleagues. When Covid-19 broke out in Sudan, Medo worked with art collectives across the country to bring awareness about the pandemic.
"This should end, this fear of the ruler," says Ahmed Jamal El-Deen, the father of one of the civil society activists, Mahmoud Jamal.  "The ruler knows what he is doing, the citizen does not know his constitutional rights, I hope Mahmoud and all his colleagues return, unharmed, safe, content and successful in the work they are doing."