Diverse Kulbus communities remain displaced
5 August 2022
As a disputed tribal reconciliation effort takes place in West Darfur State, thousands remain displaced from the June Kulbus attack. Perhaps a sign of the growing complexity of the ongoing humanitarian crisis in West Darfur, conflict-displaced communities from both African and Arab-affiliated ethnic communities were affected.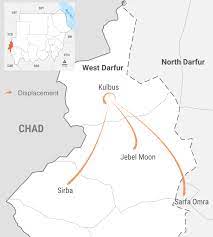 The 6 – 11 June inter-communal conflict in Kulbus killed over 125 people and displaced an estimated 50,000 to neighbouring localities within the state and North Darfur State, the UN reported.
Like many of these conflicts, the violence sparked a dispute between two individuals from different ethnic communities -in this case-between the Gimir and Riziegat in Um Hereez village, Kulbus locality. Former Kulbus resident Yahya Abdalla recalls the incident and is now displaced at Saraf Omra, an Internal Displaced Persons [IDP] camp in neighbouring North Darfur State. "While we were tilling, someone came from outside and started threatening us, he was holding a gun," Abdalla told Ayin. Both men were killed during an exchange of gunfire, and more were killed when clashes spread to a livestock waterpoint and Um Tuyur village. Homes, food stocks, and major markets such as Kedeida and Um Hurais were burnt down, according to a humanitarian assessment by the Norwegian Refugee Council.
Fighting escalated after members of the heavily armed paramilitary group; the Rapid Support Forces (RSF) mobilised to support the Riziegat community. "They [the Riziegat] were supported by more than 60 4X4 vehicles driven by the RSF, armed with heavy weapons," Abdalla said. "If the government brought us regular troops from the army and police, the losses would not have been so huge. Unfortunately, the government brought us the RSF to protect us -this is why the killings and displacement reached such high numbers since they typically support their own tribes in every conflict."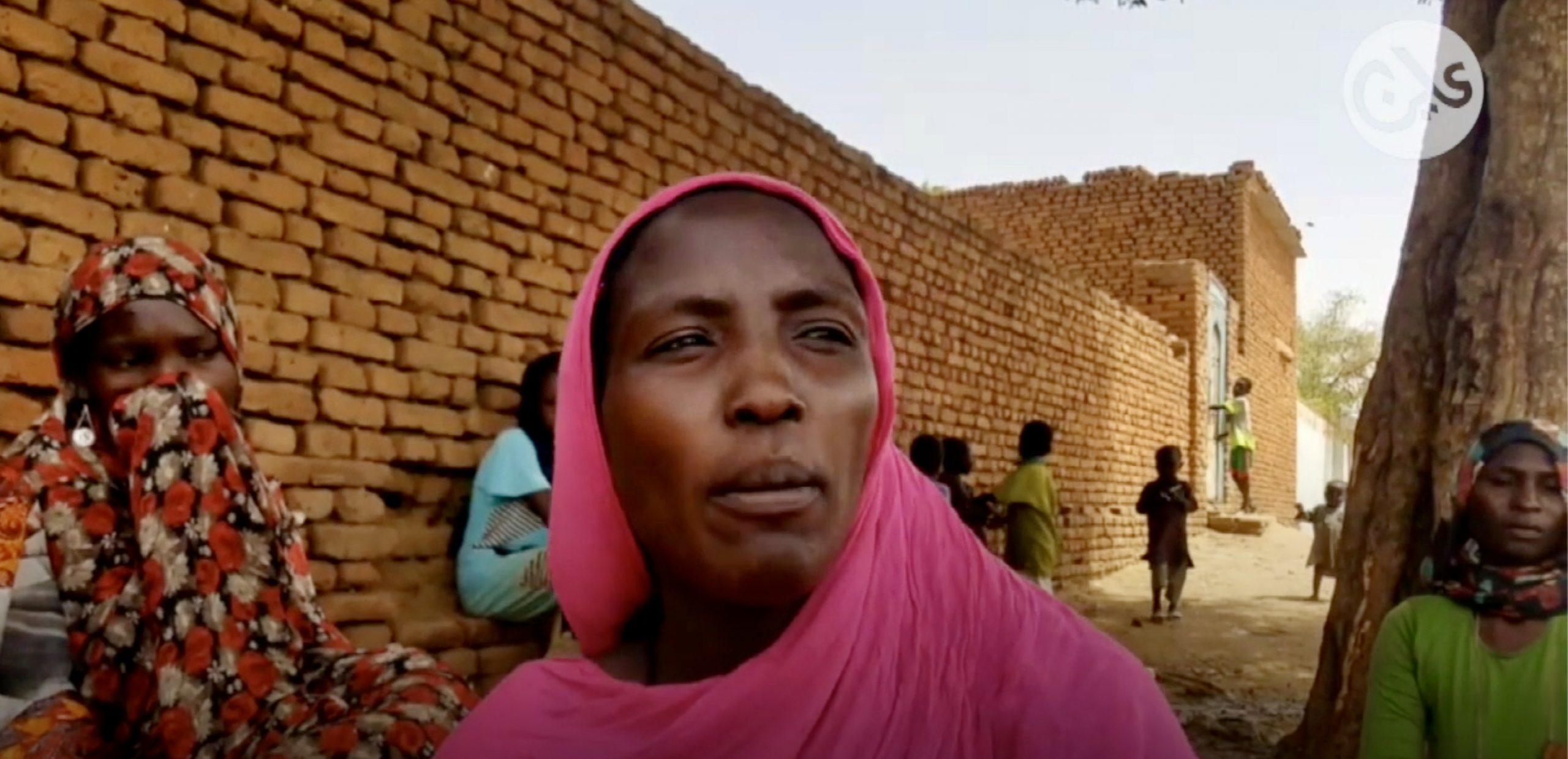 Himmedti's charm offensive
RSF leader and Deputy Sovereign Council Head, Lt.-Gen. Mohamed Hamdan Dagalo's (aka 'Himmetdi'), recently came to Darfur for a long-term, ongoing visit in part to improve the RSF's image, local sources told Ayin. According to an official in the West Darfur government in the capital Geneina, Himmedti has given generous donations in the form of cars, scholarships, and infrastructure to the local university along with other development projects such as water wells set up by the RSF east of the capital. Direct fiscal support to imams at mosques and other civil servants was also distributed, said Geneina-based human rights activist Hatem Abdullah.
These personal donations to win over the region have coincided with a series of tribal reconciliation agreements set up by the RSF leader. One of these agreements signed in early July involved the two restive communities from Kulbus in West Darfur State –-the Gimir and Riziegat. Himmedti attended the signing ceremony, the fifth one to take place in West Darfur, and claimed to have "covered all tribal problems within the state," according to the state news wire.
But the agreement between the Gimir, Riziegat, and associated pastoralist communities appears short-lived. A prominent Gimir tribal leader, Akbar el-Tom, corroborated by a statement from the conflict displaced Gimir community, claims pastoralist groups have repeatedly breached the agreement by stealing cattle and looting civilians.
"What is currently happening in West Darfur under the cover of so-called reconciliations between tribes is only a manifestation of using tribal groups for political purposes," according to a statement by the Darfur Bar Association. The bar association claims the RSF have gone as far as to detain 197 tribal leaders and other civilians in West Darfur who refused to partake in their reconciliation exercises.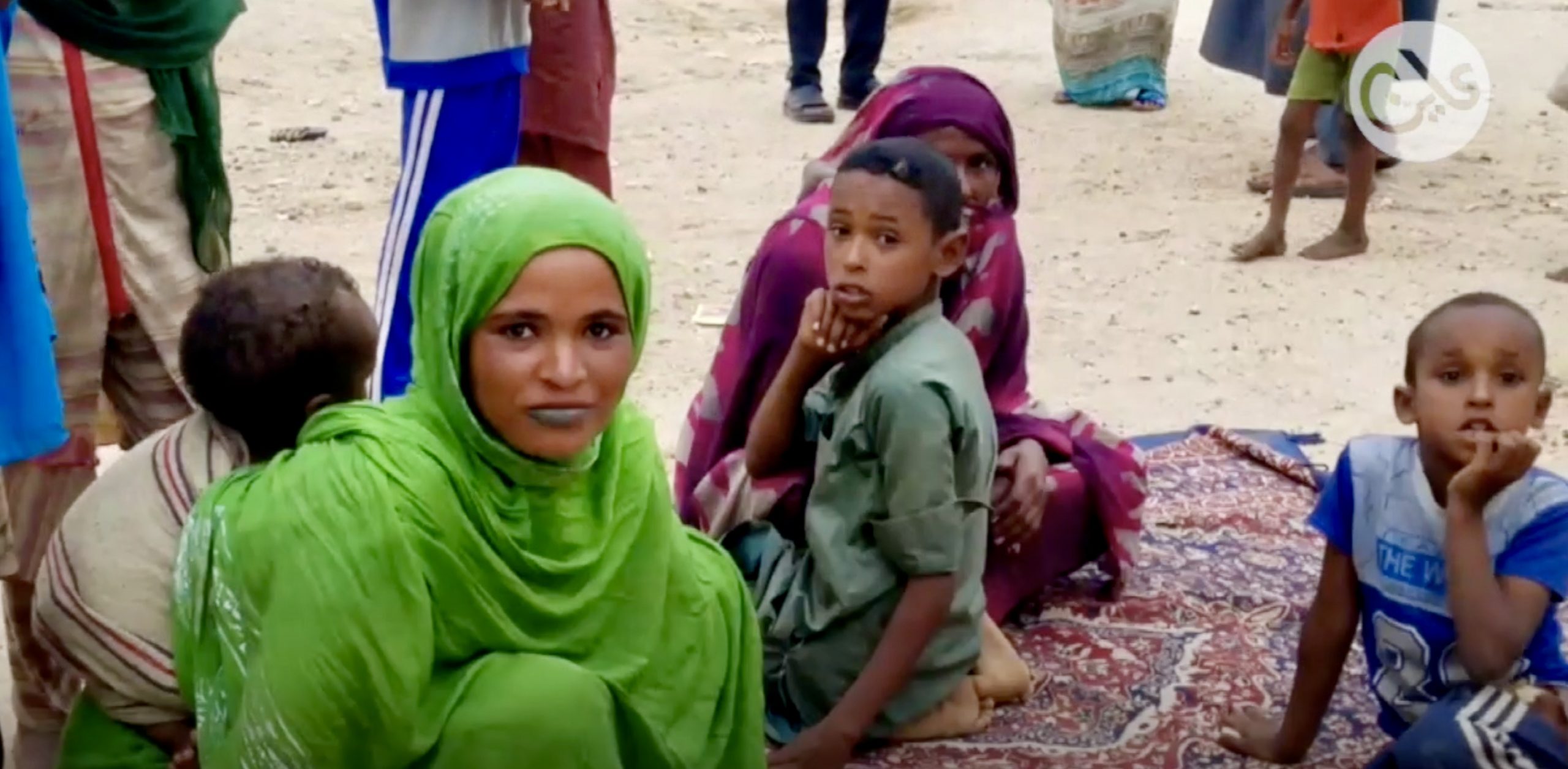 Saraf Omra – diversely displaced
While the disputed reconciliation efforts continue, the conflict-displaced from both African and Arab communities from Kulbus remain in Saraf Omra and other displacement camps. "We have nothing to eat, we are just using a ¼ cup of sugar," exclaims Eida Ali from Hedida Village, West Darfur State, a member of the predominantly Arab, pastoralist community. Hawa al-Tom, a farmer from the Gimir tribe, twice displaced by conflict, is also in the same camp. "My village is empty, no one is there except three RSF vehicles and Riziegat."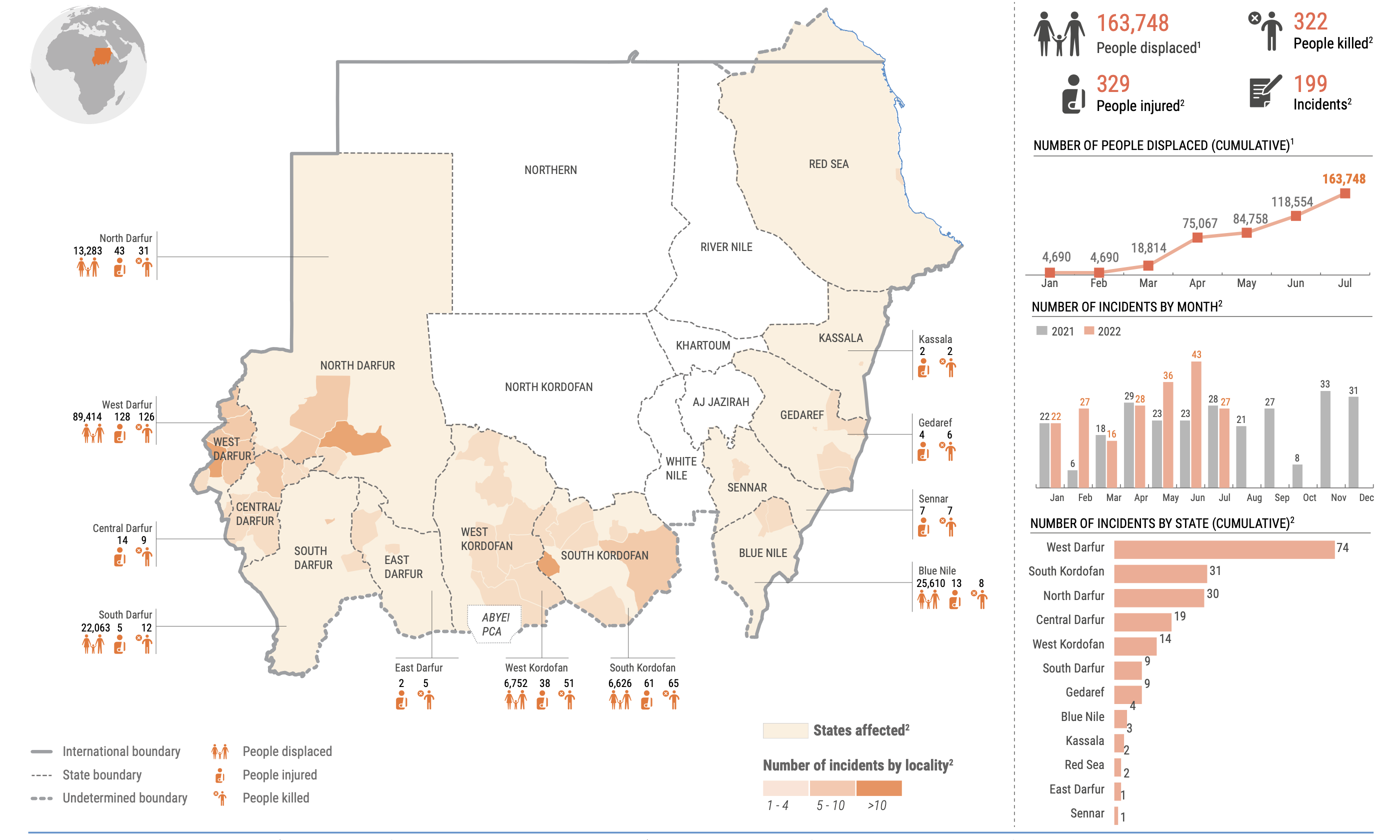 A mid-year UN estimate places West Darfur State as having twice as many cases of inter-communal violence than any other state in the country, representing 54% of all cases of displacement in Sudan.