The Transitional Government of Sudan moved to approve a draft law that criminalizes Female Genital Mutilation [FGM] last week making it punishable by up to three years in prison. The Ministerial Cabinet approved the law that is yet to be passed by the Sovereign Council.Sudanese activists, NGOs and citizenry are welcoming this positive step but recognize the fact that many steps remain before it is enacted into law and adhered to by the public.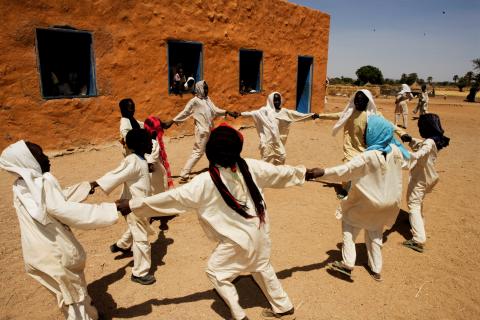 Female Genital Mutilation [FGM] in Sudan
It is estimated that at least 200 million girls and women alive today in 31 countries have undergone FGM according to the World Health Organization (WHO). Sudan is one of the top 5 countries in Africa practising FGM, with almost 86.6% of women and girls (aged 15-49 years old) affected, according to a UN survey. Out of this figure, over a third of these cases are girls 14 years old or younger.
The former ruling party under ousted president Omar al-Bashir had banned FGM in some states in Sudan, but the former government failed to ban it nationally or apply the law firmly in the states that banned it. The latest move by the new government has been widely viewed by national and international groups as a more legitimate effort to ban the harmful practice.
"Like repealing the public order law, this is another example of the transitional government making important and substantive legal reforms to reduce religious coercion against women in Sudan," said U.S. Commission on International Religious Freedom (USCIRF) Chair, Tony Perkins.
A form of gender-based violence
A long history of medical literature suggests the practice can trigger a myriad of health risks, everything from pregnancy and childbirth complications –in some cases leading to mortality, to infections and infertility.
"This practice is not only a violation of every girl child's rights, it is harmful and has serious consequences for a girl's physical and mental health," said Abdullah Fadil, UNICEF Representative in Sudan.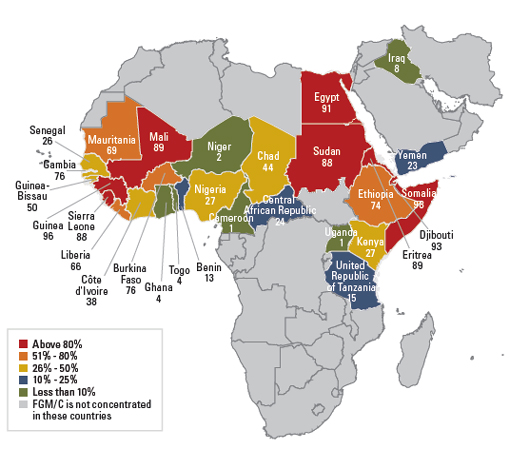 Insignificant Change
Amira Osman, the General Secretary of the women's advocacy organisation, No to Women's Oppression, sees the draft law as only the first small step in the struggle to secure more rights for Sudanese women.
"I don't think the move took so long considering the past three decades as we lived under a government that oppresses the whole nation. FGM was one of the tools that helped to suppress women from their early childhood, to deprive them of freedom and force them to be ashamed of their bodies".
While pleased the draft legislation has been issued banning FGM and confidence it will be ratified, Osman and others do not support all the clauses within the legal draft, such as clearing all responsibility for parents involved in the practice. "They [parents] are the ones that plan everything leading to the violation of girls' rights and bodies", Osman told Ayin. "We think that all the contributors must receive the same treatment, not just the medic who carries out the procedure. Parents are likely to keep putting their little girls through this if they knew that they could walk away".
Amira Osman is one of many women who joined in the struggle for the country's revolution and remains disappointed that other legislation supporting women's rights has not materialised under the new transitional government. The justice ministry has filed several memos to amend Sudan's laws to improve civil rights, Osman told Ayin, but they are yet to be passed by the Sovereign Council.
"We won't let go of our demands; Sudan has to sign the International Convention on the Elimination on all Forms of Discrimination Against Women (CEDAW) and, based on joining that agreement, all the laws that discriminate against women will get deactivated. The Sudanese law is sexist in general; from employment to criminal law, in addition to the disastrous personal status law."
The Way Forward
By 2014, Sudan had officially banned FGM in six states. Unofficially, however, the practice would continue underground –especially in the more rural areas. Many are now concerned the yawning gap between legislation and practice will continue again under this new legislative initiative.
To refuse the practice was traditionally considered a taboo in Sudanese society and a source of shame for the family. In the past, some brides were sent back to their parents at their wedding day if found un-circumcised. Those beliefs have somewhat diminished, yet there are people who still hold on to these customs in less privileged areas.
"We need to exert more effort to raise awareness among the different groups, including midwives, health providers, parents, youth about the amendment and promote acceptance of it," the UNICEF representative in Sudan stated.
In the past years in Khartoum – one of the states that banned FGM – people still carried out the harmful practice with the help of midwives and nurses at their homes. "The law against it wasn't enforced seriously and even when some girls attempted to go to the police for help, they didn't do anything for them", Dr Asma Jumaa, a social researcher and human rights advocate told Ayin.
She thinks that it would take time and a lot of effort to eradicate FGM completely in Sudan, as it is a deeply rooted social habit.
"Unfortunately, many women strongly believe in this practice, and they may influence in the upcoming generations. The good thing is that youth are becoming more aware and they are liberating themselves from harmful old traditions".
She points out the need of social awareness-raising, especially for young girls, in addition to more commitment from authorities; "Awareness-raising must be included in school programs from early grades, and the law must be applied firmly".