26 March 2023
The Sudanese army and the paramilitary Rapid Support Forces are active in large-scale military recruitment operations in different areas of Darfur, in what appears an open race to recruit certain tribal groups into their ranks.
According to local sources in Darfur, coup leader, and army head Lt.-Gen. Abdel Fattah al-Burhan and his Deputy, Rapid Support Forces (RSF) leader Mohamed Hamdan Daglo (popularly known as 'Himmedti') are bolstering their respective forces across Darfur, exclusively targeting Arab, nomadic communities.
"We noticed campaigns of recruitment carried out by official bodies in the country without the knowledge of local officials," the Council of Emirs of Central Darfur State, a local tribal administration, said in a statement earlier this month.  "We denounce in the strongest terms this activity and warn those who carry it out, creating this upheaval –we demand that it be stopped immediately because it represents a threat to internal security and may lead to civil war and an increase in banditry."
Burhan and Himmedti worked together in October 2021 staging a coup to remove the short-lived transitional authorities put in place following the toppling of former president Omar al-Bashir's regime in 2019. By December last year, however, both signed a tentative deal with multiple factions – including the civilian bloc, the Forces for Freedom and Change (FFC) – as part of a two-phase political process towards a civilian-led transitional government.
Security reform –including a unified army without paramilitary units such as the RSF– remains a key stipulation in the second phase of the current transitional process. It is a stipulation that has triggered tensions between the two military leaders, creating a war of words between them as they jostle for power and influence ahead of signing a Political Framework Agreement – ostensibly designed to return Sudan to civilian rule. Political analysts and military sources say this recent army and RSF recruitment drive in Darfur reflects this enmity between the coup leaders.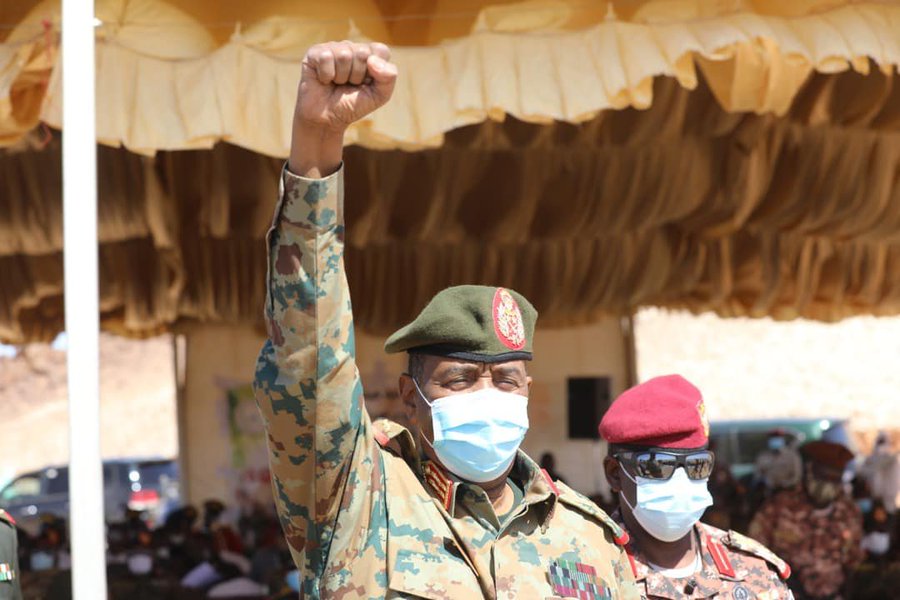 Targeting youth
According to local tribal leaders, the army and RSF are offering financial incentives to certain community leaders to allow them access to recruitment. The recruitment campaigns target thousands of young men, most of whom are of school age, the same sources said.
"A team of army intelligence officers began, since last November, an open tour of the villages and gatherings of nomadic, Arab communities in Darfur, offering to recruit young men," said Ali Hamdan Duka, a local leader from North Darfur State. According to Duka, the military officers entice recruits with high military ranks and opportunities to travel to Yemen and Saudi Arabia to fight in return for large payments. "This activity is still going on, and it may generate war in Darfur again."
Similar fears are shared in South Darfur, says local eyewitness and journalist Muhammad Saleh al-Bashir. "The current recruitment campaigns come within the framework of the conflict between the army and the Rapid Support Forces – which is a dangerous development," Saleh told Ayin. "This current recruitment campaign brings back memories to two decades ago when a similar activity began with the recruitment and arming of tribes in Darfur –the result was war."
Civil and military sources told Ayin that the army seeks to weaken the RSF by recruiting youth from its core ethnic base of Arab tribes such as the Riziegat and Al-Ta'aisha. The same sources said most of those recruited by army intelligence are given military identity cards and salaries. Those recruited are told to remain in the midst of their communities after pledging to be ready to respond to any military directives by the army at any time.
In turn, the RSF are also actively recruiting in Darfur –often with more incentives than offered by the army, according to a military official with close ties to the paramilitary unit. According to community leaders in the region, Himmedti has given seven new Land Cruisers to influential tribal leaders in the region, garnering their support in recruiting youth and countering the army's recruitment drives. The RSF source said new recruits have been transferred to Khartoum and are receiving intensive training in Taiba al-Hasanab, Saleha, and other training sites in Khartoum State.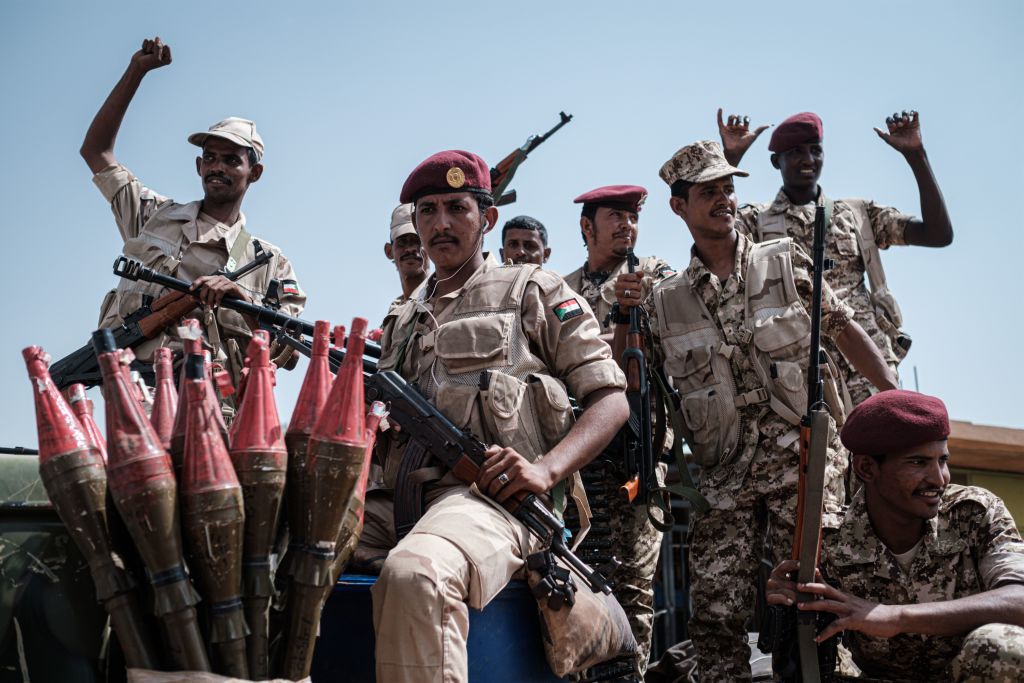 Border Guards vs Rapid Support Forces
The same source told Ayin that the army has revived the Border Guards, a paramilitary force consisting of Darfur-based Arab tribal militias originally set up under Bashir in 2003 but disbanded 14 years later. "Most members of the former Border Guard forces are now officers in the Rapid Support Forces," said the RSF source. "We have information that the army started contacts with some of them and offered them financial incentives and military ranks in order to return to the Border Guards –it is expected that the Border Guard forces will appear officially within the next month from now."
Retired army officer, Lt.-Gen. Khalil Muhammad al-Sadiq refutes these allegations and denies the army recruits along tribal lines. "The armed forces do not recruit randomly but rather open the door to enrolment according to their needs. The armed forces have a legal and constitutional right to recruit, and it has never in its history recruited on a tribal basis but on national and professional standards," Muhammed told Ayin. The retired officer believes the latest RSF recruitment operations contradict plans to integrate their forces into the army – a key stipulation expected to take place before a political transition to civilian rule.
Local tribal leaders across Darfur, including within the Rizeigat and Ta'aisha communities, have expressed their concerns, denouncing what they termed clandestine recruitment operations that may lead to further instability in the region. "We reject secret and indiscriminate recruitment that is not based on legal foundations," Rizeigat tribal leader Al-Fadil Saeed told Ayin. "So, we want to warn all the people of Sudan of the seriousness of this act that threatens security and stability in our country and in Darfur in particular." According to civil leader Ali Hamdan Duka in North Darfur, this recruitment drive may destroy future generations in the region –especially since many of those recruited are young and have not reached the legal age to join the military service.
Political analyst Ezzedine Dahab agrees. "The recruitment process taking place in Darfur, which the tribes have justifiably rejected based on historical experiences, will have negative repercussions on the security and social conditions in the region," Dahab said. The fact that recruitment is conducted on a tribal basis, Dahab says, will help exacerbate polarisation between communities and impede stability. "Recruitment along specific tribal and geographical lines lead to armed forces that lack standards and can help fuel conflict rather than provide security services that stabilise the country."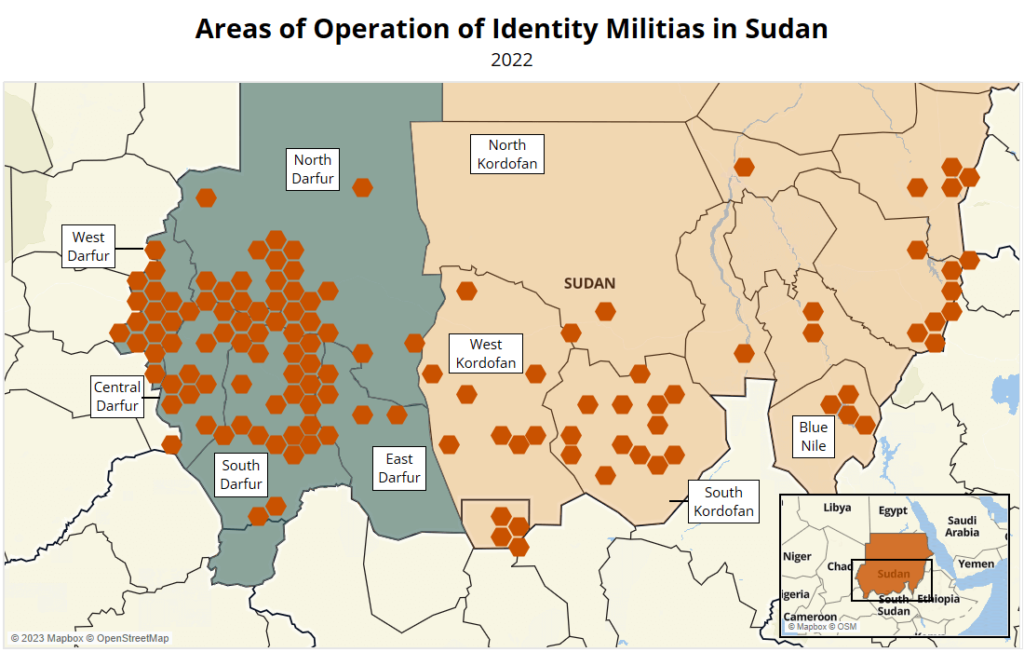 More recruits, less disarmament
The army and RSF recruitment drive in Darfur have also disincentivised other armed groups from disarmament. The head of the Sudan Liberation Movement / Army that signed the Juba Peace Agreement, Minni Arko Minawi, announced in a speech in El Fasher that the "military conscription and mobilisation in Darfur is completely unacceptable." Minawi added that he will not disarm his forces considering the current arming and recruitment operations – further delaying any chance of the security reforms required to transition the country to civilian leadership.
The flurry of armed groups in Sudan –including six regular or semi-regular armies—has hardly incurred a state of security within the country. Dahab and others fear additional conscripts will only exasperate the situation further. According to the Armed Conflict Location and Event Data Project (ACLED), a disaggregated data collection and crisis mapping project, last year was the deadliest year in Sudan since 2016. The Darfur region bore the brunt of this violence. In West Darfur alone, political violence resulted in nearly 500 reported fatalities, as Rizeigat militias with suspected ties to the RSF carried out attacks against other ethnic groups. For Geneina residents, West Darfur's capital, the high level of armed actors in the region has made violence a near-daily experience. "This area is over-run with armed men –to the point you cannot even recognise who is fighting who," says Geneina resident Shifa Adam. "The last thing we need is more of them."