ICC confirmation of charges of Ali Kushayb concludes, sparking hope for more justice
27 May 2021
"They came at night to Deleig and started shooting and capturing people, burning houses randomly – more than 150 were killed in those attacks, including women and children," Adam Hussein recalls when the paramilitary Janjaweed forces under former president Omar al-Bashir attacked his home, 18 years ago.
"Some were killed immediately while others were kidnapped, tortured, and executed later at the police station in Deleig –which was under the control of the attackers." Hussein managed to survive "by the will of God" and remembers vividly that night and the following days running for his life while the Janjaweed pursued him. He has lived in Kalma Camp for internally displaced persons (IDP) in South Darfur State ever since.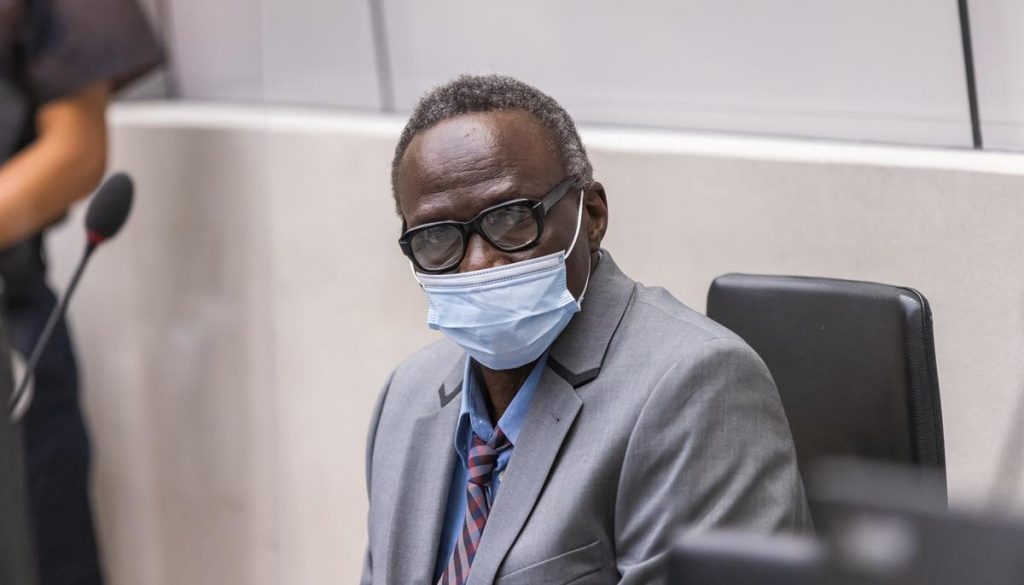 Hussein now watches for any news updates on the recent session taking place at the International Criminal Court (ICC) in The Hague against the one who led these attacks, Ali Muhammad Ali Abdel Rahman (commonly known as 'Ali Kushayb').
"This Kushayb killed many people. We have been waiting for this moment for years to see justice get on track, it's a great day."
Kushayb surrendered himself to the Court voluntarily last June while based in the Central African Republic.
Confirmation of charges
On Wednesday, the ICC concluded its confirmation of charges hearing, a session designed to determine whether there is sufficient evidence for Ali Kushayb to stand trial and, if so, which charges he will face. After hearing all the evidence from the prosecutor, the legal representative for the victims, and the defense, a decision will be made on 26 July.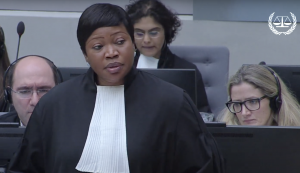 The session began with Chief Prosecutor Fatou Bensouda presenting 31 charges against Ali Kushayb for war crimes and crimes against humanity, allegedly carried out in four areas of Central Darfur State in 2003 and 2004. "The evidence shows that Mr. Abel Rahman was a knowing, willing and energetic perpetrator of these crimes," Bensouda told the court in her opening remarks. "The region of Darfur is still grappling with the devastation brought about by these events. Entire villages were destroyed. Many inhabitants of these targeted villages remain in camps for internally displaced persons and refugees to this day, 14 years since the first arrest warrant was issued in the Darfur situation."
Although Sudan has never signed the Rome Statute to allow the ICC jurisdiction within the country, the Court pursued the case of Darfur after receiving a 2005 referral from the United Nations Security Council. The previous regime's brutal crackdown against a rebel insurrection in Darfur in 2003 led to massive human rights violations that, in some respects, continue to the present day.
Former President Omar al-Bashir summarily expelled the Court from Sudan in late 2007 after charges were presented against him and four others, severely curtailing the Court's ability to collect evidence.
"I have been involved in investigating and prosecuting this case since the Darfur situation opened in June 2005," Bensouda told the courtroom. "It is my great privilege to be present here today when finally, one of the suspects in the Darfur situation is before this Court to face independent and impartial justice. Let me express my sincere respect and admiration for the courage, patience, and resilience of the Darfur victims, who have waited so long for this day to arrive."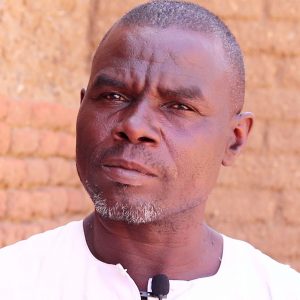 Osman Musa told Ayin he has been waiting what seems a lifetime for this day, having lost confidence in a trial ever taking place within Sudan. Musa fled his village in Central Darfur State, Argola, back in 2003 after Kushayb's forces attacked and killed 11 people. He can still remember their names – many were neighbours. "I think he [Kushayb] should be judged outside Sudan because there is still no justice here –since 2003 there has been no change."
Ali Kushayb represents the first case of a Darfur suspect accused of mass human rights violations being presented in court. Despite a transitional government taking power after Bashir was ousted in 2019, no one has been tried for crimes against humanity in Sudan. "From our perspective, this case is important because there have been very serious crimes committed and victims deserve to know that justice will be done," says ICC Spokesperson Fadi El Abdullah. "My view is that knowing the truth is the first stone in building lasting peace."
For many in Darfur, current conditions are little better since the new government took power – with a dearth of justice and a plethora of insecurity. In the first four months of 2021, close to 237,000 people were displaced by conflict in Darfur – more than four times the 58,000 people displaced by conflict in 2020, the UN reported.
Mass criminality
One of the key challenges to holding a case against alleged war crimes in Darfur is capturing the views of the myriad of victims involved. "It's one of the bigger, if not the biggest case we have looked into," says Philip Ambauch, the head of the Victims Participation and Reparations Section at the ICC, a unit designed to provide victims access to the courts for representation. "In terms of how big the conflict was, if you take that perspective, it is something huge, a conflict where you may have elements of genocide."
The ICC often contends with mass criminality, where many of the victims' experiences may not necessarily fit into the confines of the prosecutor's case. The ICC's Victims Participation section is designed to show the long-term effects of the crimes committed. "For example, a rape victim. In court it's important for the prosecution to document that rape has happened," Ambauch told Ayin, "However, what that does not represent is what has that rape meant and what that continues to mean for the victim. Here you are looking at a completely different universe of pain."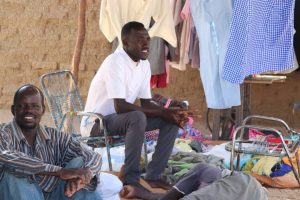 While only around 12 years old, Mohammed Hussein Al-Ahmer remembers vividly when Ali Kushayb and his forces entered his village in Central Darfur State and forced people into a hole, whereupon they were all killed. "They collected many people. I saw him [Ali Kushayb], he was walking around their heads [as they were forced to lie down] –if they moved, he hit them, saying insults such as you are black, slaves, etc."
Paolina Massidda represents the victims in court as their principal counsel and has heard countless testimonies of victims linked to the Ali Kushayb case. "Their main interest is telling the story," Massidda explains. The principal counsel told Ayin that a pattern emerges while hearing their stories. "They all start by describing the Janjaweed forces coming from a distance and the fear," she said. "The first thing [the Janjaweed] would do is pillage the village and separate men and women –-The men were tortured or killed while women were often raped." Re-telling the stories of victims outside of the prosecutor's case, Massidda says, is crucial for the victims' sense of justice and to emphasise how these victims continue to suffer from past crimes.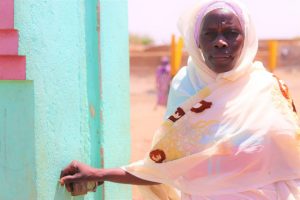 Like many other conflict-displaced in Darfur, Hanan Hassan Bakhit has been repeatedly displaced by the Janjaweed and its affiliates. "I want to say that what Kushayb did is affecting us until today," Hanan Hassan told Ayin. "He kicked us from our lands, now we are suffering in camps, people have forgotten our names and simply call us "the displaced" –-despite the fact that this is our country and this is our Darfur." Hannan Hassan says she has gone from being a relatively comfortable landowner to a pauper in Kalma displacement camp, where her only hope is to see a better future for her children. "We have left our lands behind us, only carrying our sons and daughters on our backs. We did a lot for them [our children] to enroll them in universities but they also kill them in universities – they kill them and pull them into the Nile."
I want to say that what Kushayb did is affecting us until today. He kicked us out from our lands, now we are suffering in camps, people have forgotten our names and simply call us "the displaced" –-despite the fact that this is our country and this is our Darfur."

— Hannan Hassan Bakhit
Next steps
While many of those affected by Ali Kushayb's alleged attacks are encouraged by the ICC's sessions this week, there is one burning question that many of Darfur's conflict displaced share: the fate of the other four ICC suspects –in particular, the former president Omar al-Bashir. "Yes his [Kushayb's] trial is a good thing, but what about all the others?" asks Intisar al-Haj, a conflict-displaced mother based in Kalma Camp. "There have been so many pledges that these people will face justice, but it is just words – for how long must we wait with only words."
The transitional government has made pledges in the past to hand over Bashir and the other three ICC suspects to the Court, but so far nothing comes of it. ICC Spokesperson El Abdullah admits that it has been far easier working with the current government than the former regime. "It is not the same attitude, and the topic of justice is always on their [the transitional government's] agenda –but we hope for more concrete actions."
There are signs, however, that this current case may have influenced national courts to take certain measures to uphold transitional justice. On Monday, a Sudanese court held a Rapid Support Forces officer, the paramilitary force that was formed in 2013 and partially comprises of Janjaweed soldiers, accountable for the death of a protestor. The court ruled that the Rapid Support Forces officer, Youssef Moheldeen al-Faky, rammed a protestor with his car as security forces were dispersing a sit-in outside the military headquarters in June 2019. The protestor, Hanfy Abdel-Shakour, was one of over 120 people killed during the brutal crackdown.
Sudan's judiciary also opened a special court on Monday to hear cases of victims of the December revolution. The newly established court has reportedly received eight cases from the Public Prosecutor related to cases of killing protestors during the revolution. "While I do not trust the global community, I am happy about the case of Kushayb," admits Mohammed Hussein. "We hope that all these criminals can face judgment soon since there is no one bigger than justice."