"We Get Together to Stay Safe", Sudanese artists unite in Egypt
30 October 2023
For the estimated 324,000 Sudanese who fled the war and are now struggling to eke out a new life in Egypt, many feel they have lost everything –from material possessions all the way to their cultural heritage. The struggle is particularly tough for Sudanese artists, as for them, practicing arts is not a mere job, it is their way of life, their refuge, and the way they express themselves and represent the Sudanese culture and identity.
Fortunately, in late May, a group of artists from different creative fields got together and came up with an idea to create an official body that could serve as a refuge for them, to help each other create, heal, and try and move forward. The exiled artists created a cultural group that soon turned into the Union of Sudanese Artists Association in Egypt with the support of Egyptians and the Arab Artists Union.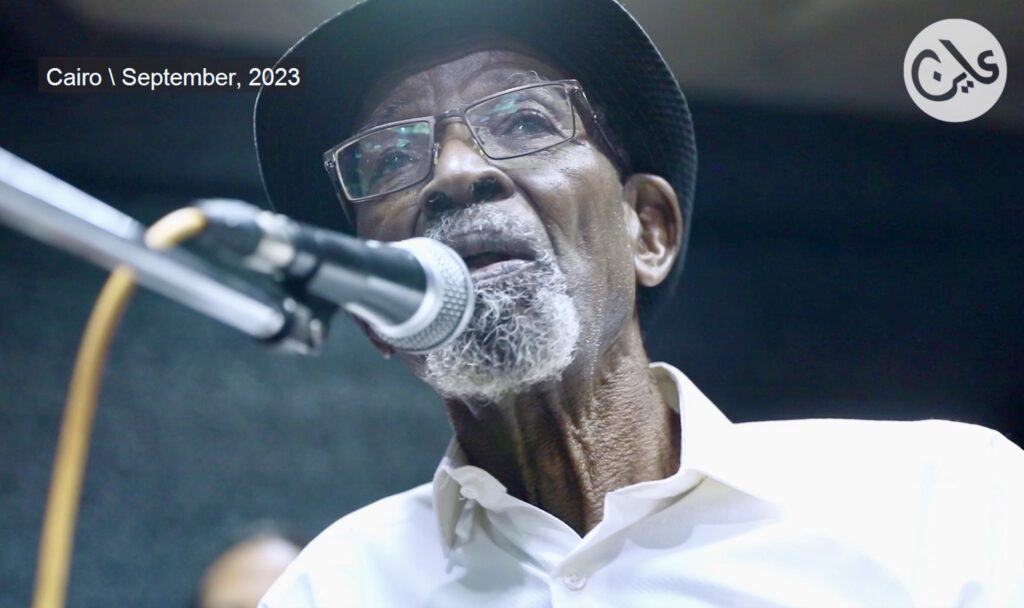 Ayin was invited to one of the group's private occasions in late September and witnessed a rehearsal of the music department. It was a gathering of the majority of the musicians in the group, honored by the presence of the king of Sudanese Jazz, Sharhabil Ahmed. For the renowned jazz musician, it was the first time he left his home in Cairo since coming to Egypt due to the war, struggling with a deep depression linked to the situation back home. The famous singer Omer Ihsas also attended the rehearsal and participated with one of his Kordofan-based folklore inspired songs, alongside many famous musicians who are also members of the group, such as Shamat Mohamed Noor, the Sudanese singer and musician, and member of Igd Al-Jilad band.
"At first, we created a cultural group, but for a number of reasons, we decided that it would be better to turn it into a union; it is not related to the Sudanese Artists Union in Sudan, but a new institution that holds all the Sudanese artists in Egypt," said Mohamed Oleysh, a filmmaker and the new association's head of projects. According to Oleysh, the union aims to provide mental support to the artists to help them work in Egypt and create a space for Sudanese to "gather, work together, and move forward."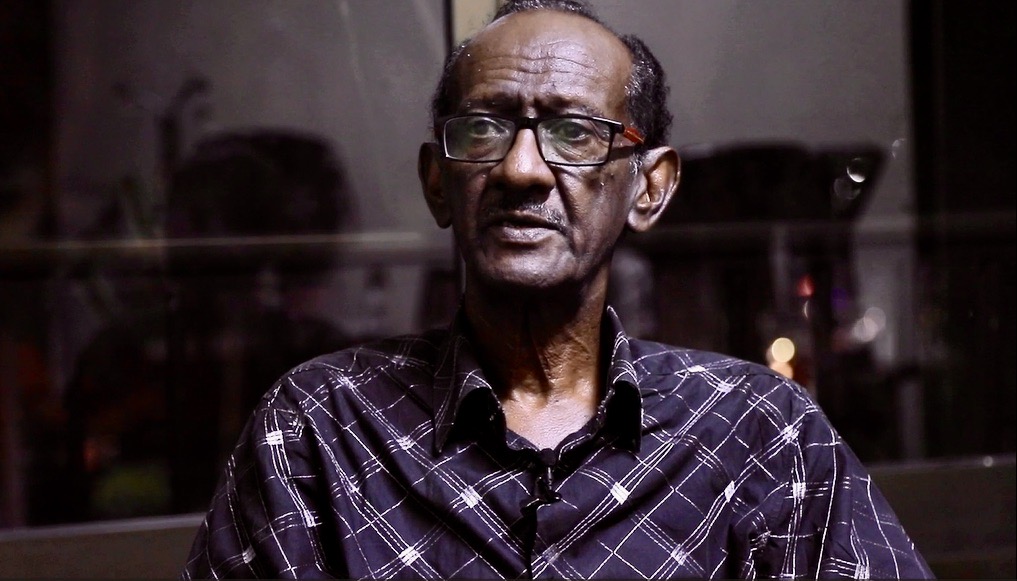 Ali Al-Zain, the prominent Sudanese musician and head of the association's music department, says the union acts as a "home" for Sudanese artists in Egypt. Quoting the contemporary Sudanese poet Atif Khairy, "We get together to stay safe", adding that, in a foreign country "one needs to be in their native surrounding to feel safe, balanced, and to express themselves".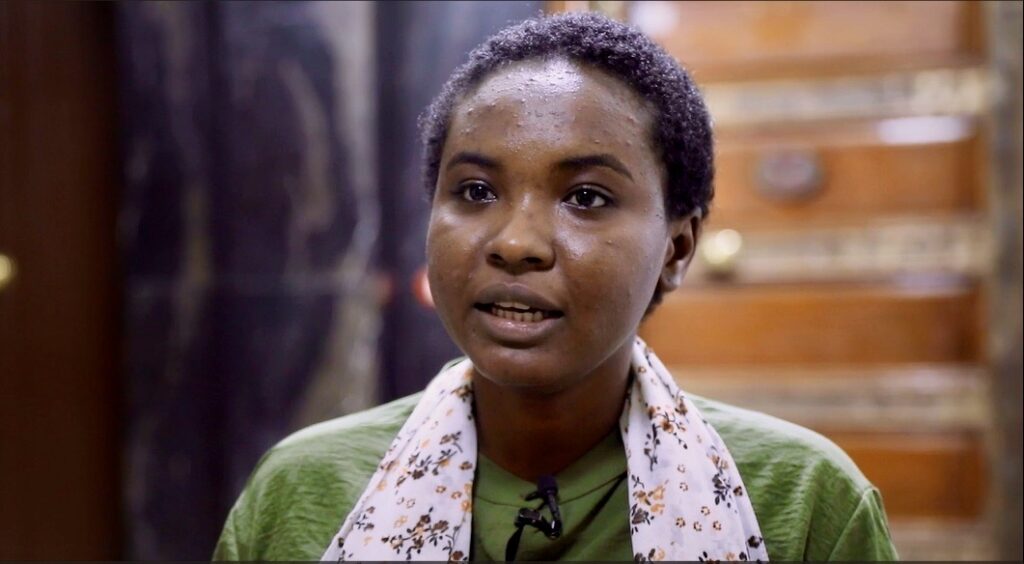 The group not only caters to recognised, popular artists, but also to younger artists who fled the violence, losing their homes and, in some cases, their aspirations to continue as artists. One of those youths is Somia Salah, known as "Nyariz", who spent a full month in the warzone before escaping the horror. Nyariz told Ayin that she was severely traumatized and felt as if she lost her value as a human being – having seen the violence and killings. But, gradually, by playing music again, Nyariz says she regained her sense of value. "I am doing my best – as all Sudanese youth are – without a budget and with an old flute. [I may not have much] but I carry lots of music in my mind, in my core, and I carry my homeland in my heart", she said.
The indiscriminate shelling and destruction carried out by the warring parties in Sudan led to, the destruction of libraries, museums, and cultural centres –particularly in the capital area. In many cases, this destruction appeared systematic, an apparent attempt to rewrite Sudan's cultural heritage.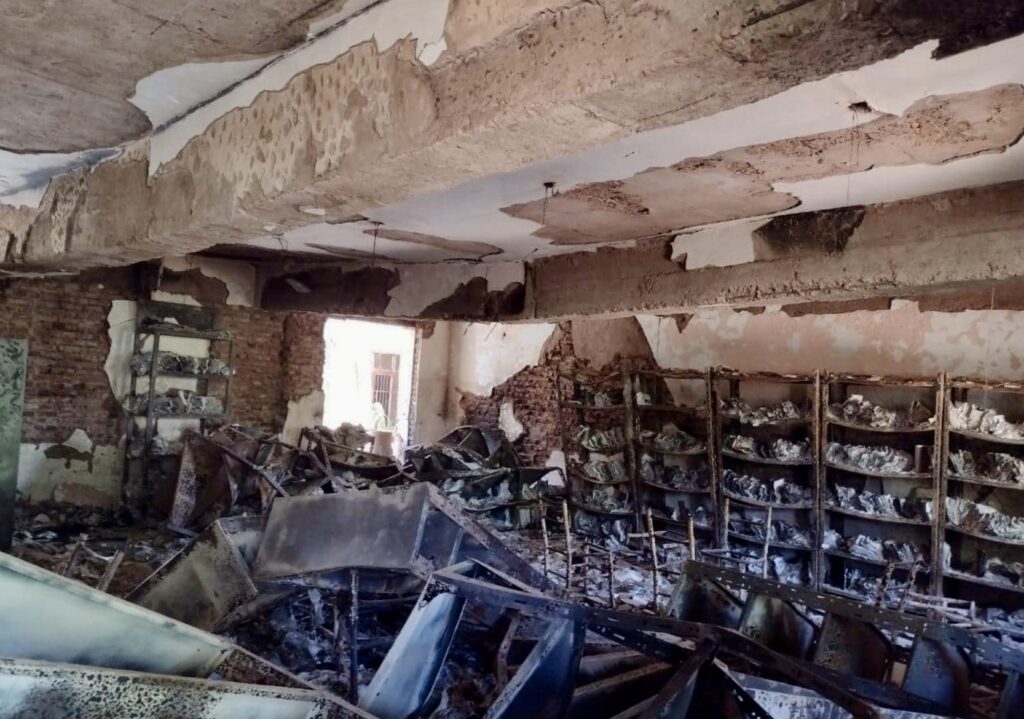 For the exiled artists in Egypt, the new association is a means to counter this erasure. "No military force, artillery or shelling will be able to erase the arts and heritage of the Sudanese people, the material properties may have been destroyed, but the culture and legacy will forever remain within the people, it is preserved, and it will stay as an inheritance. No one can take the nation's soul away", Al-Zain told Ayin.